What do you get when you combine a Kinect, a Samsung tablet and an electric skateboard? Well: it's really cool, even if the rider looks a bit silly.
In this video, Choatic Moon Labs demonstrates its groovy toy, the "Board of Awesomeness":
Chaotic Moon Labs' Board of Awesomeness from Chaotic Moon Studios on Vimeo.
Once the Kinect is active and responding to the rider, it turns gestures – push hands forward to speed up, pull them back to decelerate – into commands passed to the tablet to control the board.
The point, the developers say, is to use the Kinect to "operate something other than a gaming avatar".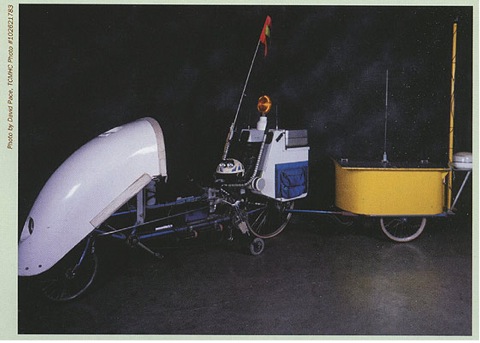 One for the history buffs: Steve Taylor's Behemoth.
Just think: twenty years ago you could put together something like the BEHEMOTH (Big Electronic Human-Energised Machine, Only Too Heavy) and you had to power it yourself. ®
Sponsored: Practical tips for Office 365 tenant-to-tenant migration