Churlish HSBC drops atomic-scale accuracy
Your nearest tentacle now to within 1 mile
International banking monolith HSBC has rather churlishly reprogrammed its magnificent "Find your nearest branch" service so that customers are no longer given the distance to their closest tentacle to within a couple of quarks.
Last week, we discovered that Vulture Central and HSBC's Gerrard Street branch were separated by exactly 0.10956224649966498 miles: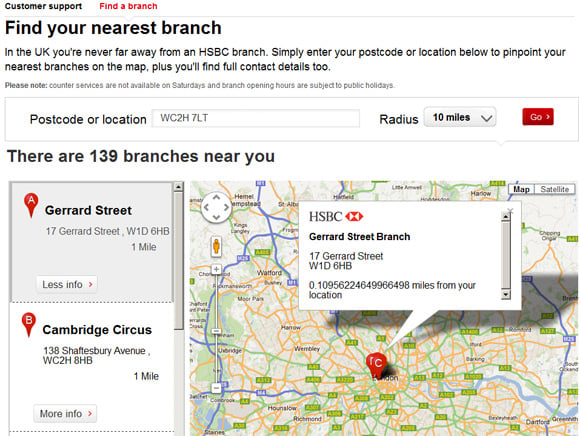 However, following what we imagine was a fraught crisis meeting at the highest levels of the company, conducted behind closed doors as panicked execs pondered Powerpoint doomsday presentations of the potential impact of sub-atomic accuracy on the bank's share price, this is how far it now is from El Reg to Gerrard Street: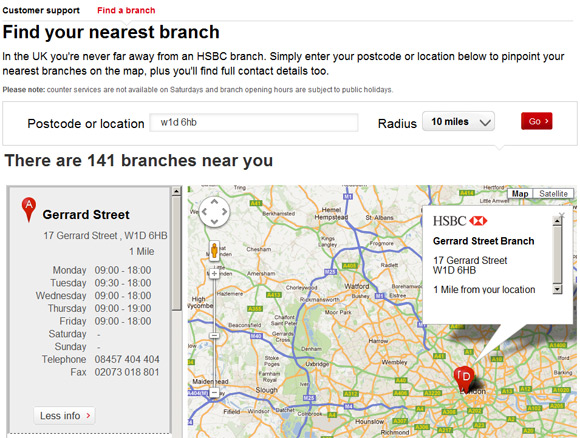 For shame. We're sure those of you who like to know your proximity to a cash machine to the nearest femtolinguine will join us in protesting this outrageous jiggery-pokery. ®
Bootnote
Thanks to Douglas de Lacey for the update.