Australia should head-hunt Michael Gove
At least for long enough to rewrite computer education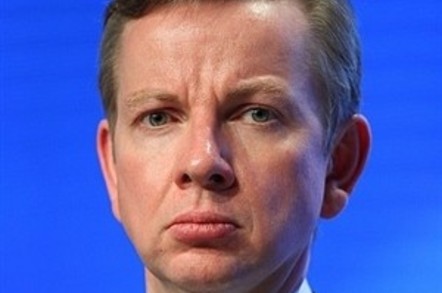 Comment Over in Blighty, there's an outbreak of sanity that puts at risk years of work by the computer industry to place itself at the centre of the education budget.
If stories coming from the UK are accurate, the government has discovered that the IT sector's vision for computers in schools amount to little more than an industry-wide subsidy that wouldn't be tolerated if the recipient were the phone business, cars, or televisions.
If any other industry said to governments "you must buy our products for your students, and then you must make it a curriculum requirement that the student learns how to use our products", the laughter alone would put an end to the proposal.
Try this statement: "To ensure that students are prepared for the world of driving, each student must be provided with access to a motor vehicle provided by the education department, taught how to use it within the context of the entire school curriculum, and to ensure the currency of their driving skills, educational vehicles should be no more than three years old."
The computer industry has somehow managed to insulate itself from reality, creating a world in which, as the UK's secretary of state for education, Michael Gove puts it, children are "bored out of their minds being taught how to use Word and Excel by bored teachers".
Even better: the industry's cozy little scam traps schools into the upgrade cycle, so that today's boring entry-level desktop application training is locked onto the vendors' product roadmap.
The smart, savvy and cynical can even play off different educational sectors against each other.
When the federal government's laptops-for-all program finally hit its straps, delivering hundreds of thousands of machines instead of merely hundreds, the metropolitan dailies started getting handed case studies about expensive private schools dropping iPads into their students' backpacks.
This wasn't accident: it was marketing strategy, and brilliantly successful. At no time do I recall a newspaper even hinting to the readers that "iPads all the rage at Snob Convent" stories were placements, not scoops.
And now, a UK minister is busting the bubble and, horror of horrors, even popping up open source tools into his mindset.
For too many years, IT has had an easy job when it comes to education. Schools needed computers, because computers prove that they care about the students' future; the more and newer computers there are, the more the school is seen to care.
The industry didn't even need to do its own marketing, what with academics, consultants, analysts and parent lobbies all yelling for more investment in educational IT to "prepare our children for the future of work" – but not, regrettably, teaching any student anything worthwhile about how computers actually work, or how to step outside the strict boundaries of the desktop office application.
Right now, at least in Australia, a genuine understanding of programming is the preserve of nerd clubs: if you're actually interested in programming, you have to join the "kids with thick glasses" groups (excuse the stereotype) and enter robot competitions. That's good in itself – the groups will be led by enthusiastic and informed teachers – but it means that a lot of potential interest and talent is missed.
Gove wants students en masse to actually learn about the inside of the machines, and – if I am reading the reports correctly – he wants to sweep away England's ICT curriculum entirely.
Of course, the industry isn't going to starve. Vendors will still have their teeth locked onto the public teat; even now, Plan Bs are being prepped to make sure that Gove gets what he wants, without putting at risk the dependency that keeps the dollars flowing.
But at least if students get something more useful than "how to share Powerpoint over a videconference link", it will be a start. ®