OCZ conquers Everest, flashes 3-bit NAND at world
Next-gen MLC gets TLC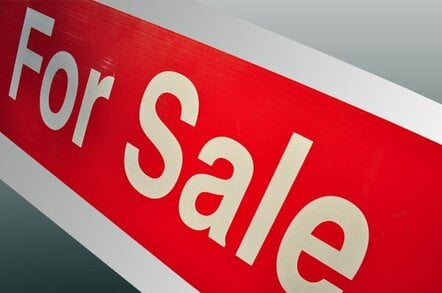 OCZ is showing the first mainstream computer flash drive using 3-bit NAND at CES 2012.
Flash comes in single-level cell (SLC) form, the fastest, longest-lived and most expensive, and also a 2-bit multi-level cell (MLC) variant which is slower, has a shorter working life but is less expensive than SLC. TLC is an extension of this – by 1 bit to 3-bits (three level cell) – and is slower than MLC, has a shorter working life but is less expensive.
If TLC's disadvantages can be ameliorated through clever controller designs and over-provisioning then it could, and hopefully should, perform acceptably fast for mainstream computer applications and have an acceptable working life, as well as being the most affordable flash yet.
Whichever manufacturer pulls off that trick will have a hot product that could encourage its customers to replace disk drives holding high-access rate data with TLC solid state drives (SSDs).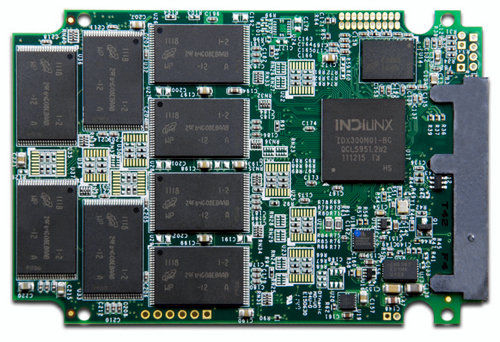 OCZ's TLC NAND drive with Everest 2 controller
OCZ's demonstration or preview product uses a coming Indilinx Everest 2 controller and we're told it will do sequential reads at at 500MB/sec and random reads at 30,000 IOPS, which is not bad.
There is no word on endurance, expected to be less than 2-bit MLC, and none on availability, although we reckon it's later this year.
Indilinx is OCZ's in-house controller technology, and is used in the Octane SSD product. OCZ has used SandForce controllers in the past and makes use of Marvell controller modules as well. It is using SandForce controllers less and less.
According to Toms Hardware, the Everest 2 controller – using 29-20nm class NAND – can do 550MB/sec sequential reads, 500MB/sec sequential writes, and 90,000 random read IOPS, and support up to 2TB of capacity in a 2-5-inch drive, and 4TB in a 3-5-inch drive.
We understand a coming Vertex 4 3.5-inch SSD will use the Everest 2 controller.
OCZ is showing a Chiron enterprise SATA III SSD at CES 12 as well. This is a 3.5-inch drive holding up to 4TB of data, with OCZ saying customers can have 96TB in a 3U rack enclosure. It runs at 100,000 random read or write IOPS – we're not told which – and 500MB/sec when doing sequential I/O. El Reg assumes it's an MLC drive based on the IOPS numbers, as the TLC drive mentioned above runs at 30,000 IOPS. There is no word on Chiron availability or price.
OCZ CEO Ryan Petersen was in excellent bragging form, saying in a statement: "Once again we have been able to ... change the face of solid state storage and deliver innovative new solutions far ahead of our competitors, demonstrating technology leadership across all product categories." ®