Sony goes inorganic for 'eye popping' OLED TV rival
'Crystal' set contains 6m LEDs
CES 2012

Sony is using the Consumer Electronics Show (CES) to show off its answer to 55in OLED TVs from LG and Samsung. No, not another OLED, but a "crystal LED" set with a screen based on more traditional, inorganic LED tech.
The 55in, 1920 x 1080 telly contains more than six million "ultrafine" LEDs, three each of red, green and blue hue to create each of the full HD panel's 2m-odd pixels.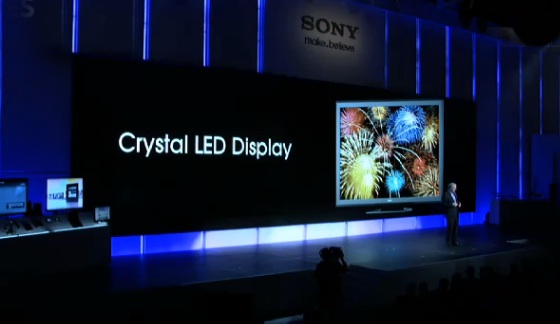 As Sony says, LED - whether organic or inorganic - "results in images with strikingly higher contrast in both light and dark environments, wider color gamut, superb video image response time, and wider viewing angles when compared to existing LCD and plasma displays".
So that's a 180deg; viewing angle, 100 per cent of NTSC colour range, and a brightness of 400cd/m² in the case of the Sony "revolutionary" screen.
Sony CEO Sir Howard Stringer said it will "make your eyes pop, we hope".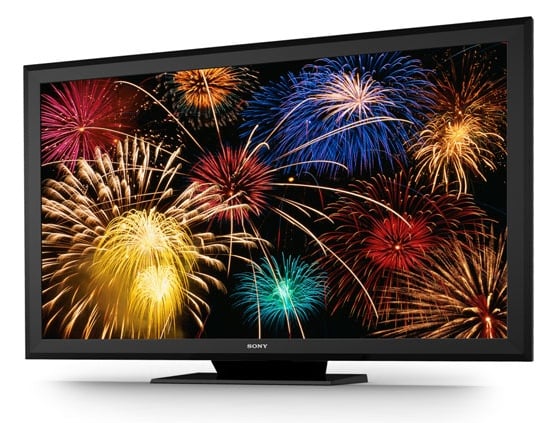 The set consumes a lot less power too: under 70W in operation, compared to over 100W for an LED-backlit LCD.
Sony said it will "work conscientiously" to bring the crystal LED telly to market, so it can't yet say when this will be. It had better hurry - Samsung's 55in OLED TV will be out later this year.
Sony admitted it is continuing work on OLED panel development. Just in case, you understand... ®