Parrot takes flight with next-gen quadricopter
RC chopper cherry-picks footage
CES 2012

Parrot spread its wings at CES this week and launched a new version of its popular smartphone-controlled quadricopter, the AR.Drone, adding 720p video capture to the chopper, as well as improving its controls and aerodynamics.
The Parrot AR.Drone 2.0 has been upgraded to support resolutions of 1280 x 720, broadcast back to a user's smartphone or tablet.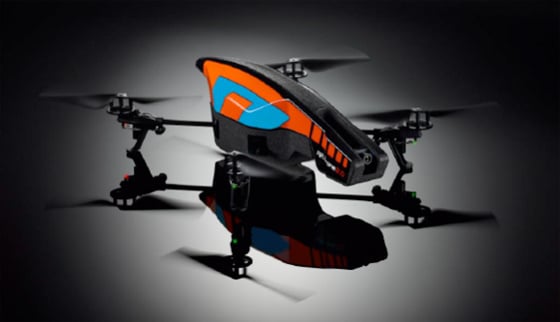 Using the new AR.FreeFlight 2.0 app, remote-control pilots can record their own videos and upload them to share with other AR.Droners. And they can plot a journey, selecting a series of directions complete with durations, then creating HD video sequences from up high without the need for a cherry-picker.
Users control the Drone from a virtual cockpit with two touchscreen joysticks. The new app enables tilt-to-move control too, although this can be disabled for the more traditional "Relative Flight" mode that those familiar with the chopper will already be used to.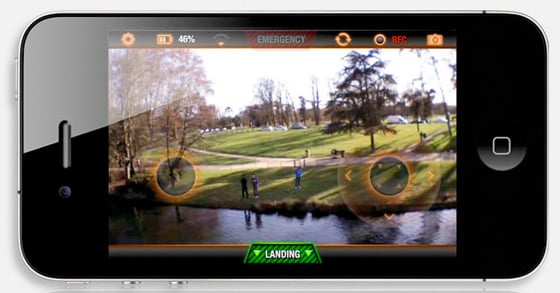 Alongside the new features, the AR.Drone hardware has also been made more aerodynamic
Parrot is preparing to roll out an official SDK for developers too, so keen coders can create their own apps to control the flying things.
The Parrot AR.Drone 2.0 will be available sometime this spring. There's no word on prices yet. ®