Ten... mini hi-fi systems
Good things in small packages
Denon CEOL Noir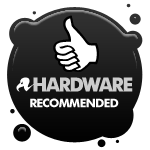 One of the few networkable mini hi-fis, this is a black-clad version of Denon's feature-packed CEOL system. The RCD-N7 unit is available solo for under £400 or bundled with SC-N7 speakers. Connections include binding post/screw terminals, Belling-Lee FM/DAB antenna socket, USB, optical digital input and a top-mounted iPod dock. Its biggest selling point is built-in Wi-Fi (or alternative Ethernet port) for internet radio, Napster, LastFM, network music streaming and AirPlay (specifically for streaming from computers running iTunes or Apple hardware such as iPhones and iPads). Power output is 2 x 65W and it seals its audiophile credentials by also being FLAC compatible for 96kHz/24-bit playback. It's glossy to look at and gorgeous to listen to.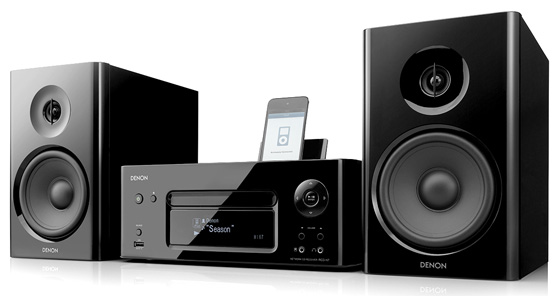 Reg Rating 80%
Price £500
More info Denon
Onkyo Colibrino CS-245DAB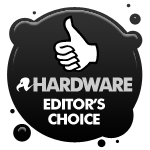 This entry level package comes with a pair of DT05 speakers, which are excellent for their compact size and price. Its CD performance sensibly manages the amount of bass, and the system has a broad response across higher frequencies. The DAB tuner is not as sensitive as some but it's good to see an F-type connector for a rooftop aerial, if needed. There's a built-in iPod dock and though the USB port is just for MP3 files, it does a very impressive job with them. Power output is 2 x 15W. So, while it's not over adorned with features, it concentrates on providing amazing audio quality for the money.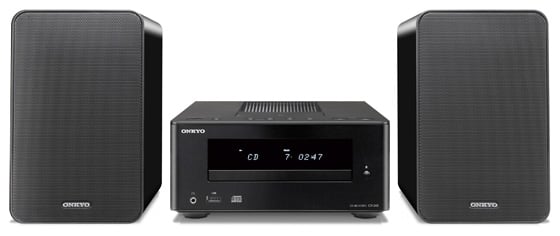 Reg Rating 85%
Price £265
More info Onkyo