LG preps '14in screen in 13in chassis' Ultrabook
CES outing for glasses-free 3D laptop too
LG announced its Z330 Ultrabook early in December 2011. Today, it said it will be showing the MacBook Air-like machine off at the Consumer Electronics Show (CES) - along with a second, unannounced Ultrabook.
This new machine is the Z430, a 14in job with a Core i7 processor on board as standard. The Z330 comes with a Core i5, though a Core i7 upgrade will be offered too.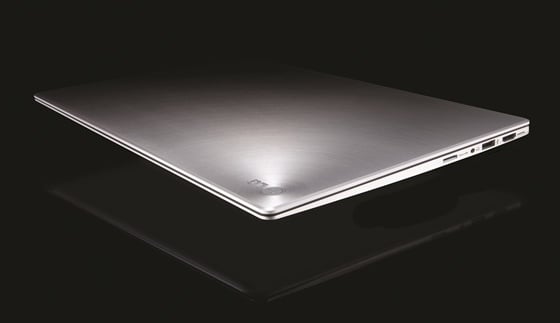 The 1.5kg Z430 contains both an HDD and an SSD in its 15.9mm-thick casing for a 12s boot time, LG claimed. Its chassis is actually a 13-incher, but LG has put in a 14in display anyway.
LG will also unwrap the A540, a Core i7, Nvidia GeForce GT 555M-based 15.6in notebook with a glasses-not-required 3D screen and 4.1-channel sound.
The South Korean giant said it will show off its first all-in-one PC, the 23in, 1920 x 1080 display-equipped V300, at CES too.
LG didn't say when the V300 will go on sale, but the A540 and the Ultrabooks will arrive on shop shelves before the end of March. ®