Weak Sony PS Vita sales prompt price-cuts
3DS sets an example
Sony's PlayStation Vita experienced a rapid decline in sales during its second week on Japanese shelves, prompting suggestions the company may have to reduce the console's price.
Several retailers are unofficially doing so already.
According to sales rankings provided by local market watcher Media Create, during the week leading up to Christmas Day, Sony sold just 72,479 Vitas, a historical low for any console's second week on shelves.
The company shifted more than 320,000 units following launch the previous week.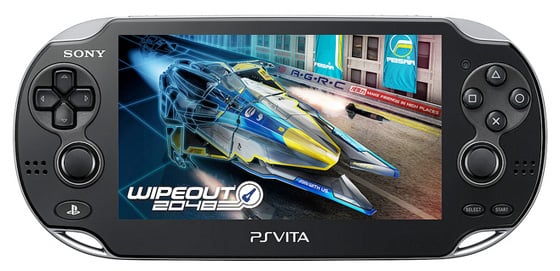 Wipeout... your bank account
Compare that to sales for Nintendo's 3DS and the results could be seen as worrying for Sony. The 3DS shifted 370,000 units in its first week on sale and a further 210,000 in the second week. Even that was sufficiently worrying for Ninty to cut retail prices in a bid to boost sales. At the time, the 3DS was priced roughly the same as the Wi-Fi model of PS Vita - the equivalent of £219.
Since the price-reduction, the 3DS has outsold all other consoles. In the US, Nintendo shifted almost half a million devices in the week leading up to Christmas, bringing the total number of units sold past the 4m mark.
This was boosted by a strong lineup of recent game releases such as Super Mario Land 3D, Mario Kart 7 and Monster Hunter 3D, but while the Vita promises a healthier-looking lineup of titles for launch, will the price of the hardware be too much for the regular punter?
Retailers certainly think so, and several have already brought down the the Vita's price by as much as 20 per cent, GamesRadar reports.

Feel the pinch
With more people turning to mobile phone games, and hardware such as Amazon's Kindle Fire hitting shelves at inexpensive prices, Sony could well find itself on the backfoot when the Vita is launched over here on 22 February.
You can read Reg Hardware's preview of the PS Vita, based on a play with some of the launch titles, here. ®