EMC Isilon stiffens penetration into NAS arena
Waggles rising revenues at rival NetApp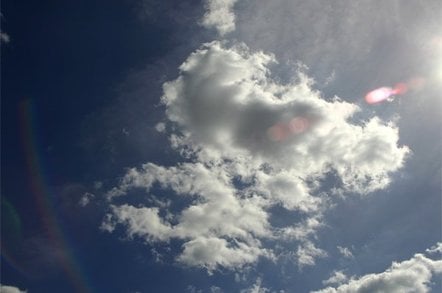 EMC is making great progress attacking the scale-out NAS market with Isilon and trying to cap NetApp's growth there.
NetApp has introduced ONTAP 8.1, its scale-out NAS clustering product, since EMC bought Isilon in late 2010. However, EMC ownership has boosted Isilon sales, as the chart from Stifel Nicolaus shows:

Isilon's quarterly revenue history (Stifel Nicolaus estimates)
Isilon revenues in the fourth quarter of 2011 could double the $60m-plus seen at EMC acquisition time. El Reg expects EMC to significantly enhance Isilon's functionality and so strengthen its enterprise appeal.
Stifel Nicolaus analyst Aaron Rakers says that, in 2012, he will be "looking for EMC to focus on expanding the enterprise feature/functionalities in its Isilon solutions (particularly focused on primary compression/dedupe functionality) to broaden the company's presence in traditional enterprise environments with these scale-out NAS offerings".
El Reg expects EMC to make clearer signals in 2012 about enabling data-bound applications to run in Isilon arrays and so execute faster, bringing real-time big data analysis closer. With DataDirect making a big push into the enterprise market with its scale-out, high-performance storage, with IBM's SONAS offering, as well as that of NetApp – which now has its Engenio-based E-Series products as well as the FAS/ONTAP arrays – the stage is set for strong competition in the big data and scale-out storage market. ®