Samsung parades dual-display camera with Wi-Fi
Frontal vision
Many of us will have seen double at some stage over the festive break, but Samsung has continued the trend into the new year with the launch of a compact camera complete with two LCD screens and Wi-Fi connectivity.
The Samsung DV300F slots into the company's "2View" range, packing an additional 1.5in LCD display on the front of the camera - a great tool for vanity enthusiasts who want to snap shots of themselves as they pose in front of the lens.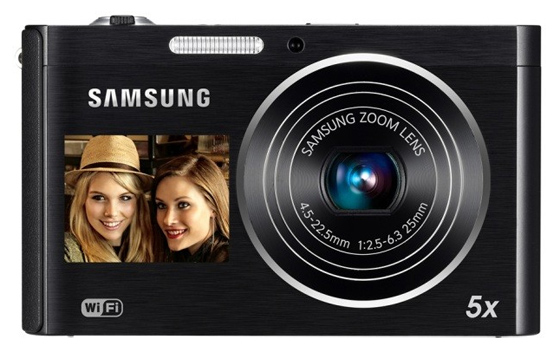 The other notable spec-highlight is the inclusion of Wi-Fi, Samsung's first 2View model to do so, paving the way for users to up their holiday shots straight to Facecrack or their home networks.
The 16Mp snapper also includes a 5x optical zoom and a f2.5 lens with a 25mm wide-angle setting, as well as heaps of built-in effects and image tools.
The Samsung DV300F is forecast to hit shelves for around £180. More details are expected at CES next week. ®