A year in spaaaaace: El Reg looks back on 2011
Era of the spaceplane ends, robot exploration continues
Are you out there, Phobos-Grunt?
The global earth-to-space communications network is pretty sparse and space boffins had to wait until Phobos-Grunt passed over a point where it could send and receive messages, and then quickly try to establish contact.
The Russians enlisted the help of the European Space Agency, but things were looking pretty bleak, inspiring the cranks to come up with some wild theories as to what had happened to the craft and prompting the question - if it does drop out of the sky, will it hit someone?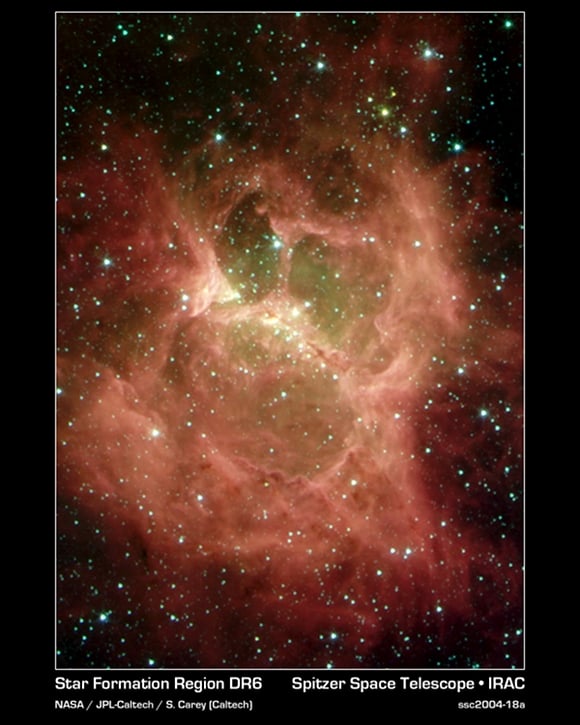 Was Phobos-Grunt eaten by the Galactic Ghoul? Credit: NASA/JPL/Caltech
Less than a week after they lost contact with the craft, the head of Roscosmos felt moved to reassure the public that the flaming wreckage of the probe wasn't going to come raining down on anyone.
"There are 7.5 metric tons of fuel in the aluminium tanks on board. We have no doubts that they will explode [and destroy the probe] upon re-entry," Vladimir Popovkin said. "It is highly unlikely that its parts would reach Earth."
Meanwhile, space experts were suggesting that if the probe didn't have enough gas left for a trip to Mars, perhaps the moon or a near-earth object would be a good plan B?
But as the window of opportunity to send Phobos-Grunt on its original mission closed, there seemed to be little hope left.
The probe stubbornly continued to hang on in there in orbit, even mysteriously rising for a little while, but still no word.
Then, randomly, two weeks after it had first been lost, the ESA managed to get a signal from the craft at its tracking station in Perth, Australia.
Hopes for reviving the craft and salvaging some sort of mission were short-lived though. After sending some garbled messages and one lot of decipherable telemetry data, Phobos-Grunt once more went dark.
After a few more days of trying, the ESA gave up on the stranded probe and then the Russians announced they expected the craft to crash through the atmosphere sometime in January.
Oh, and maybe it won't all burn up after all, there might be the small matter of 20 to 30 remnants that could hit the Earth's surface, but they're not sure where yet.