Reg review of 2011: Jobs, floaters and 90,000 tons of radioactive water
Cue commentards going nuclear ...
Microsoft to put Windows on ARM
It's not you, it's ARM: Microsoft, Windows 8 and the tablet play that broke Wintel
Intel and Microsoft were the Liz Taylor and Richard Burton of 1990s computing: a mighty power couple whose union exuded power and left the meek humbled.
Such was their success that competitors and regulators would cry foul and seek remedy through the courts at different points in their histories.
As a pair, from humble beginnings at the dawn of the PC revolution, they became responsible for the more then 300 million PCs that are sold around the globe each year.
At the start of 2011, the 32-year marriage ended in the only way such bright-burning do-no-wrong relationships can: cheating followed by public allegations and flameouts.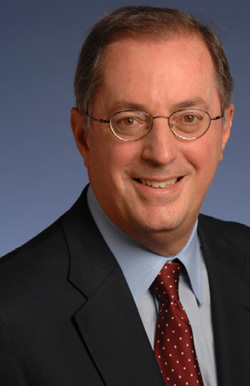 Intel's Otellini: Windows on ARM is nothing
The third party responsible for getting between these two West Coast corporate giants was the humble British system-on-a-chip architect ARM. The person who responsible for their hooking up? Steve Jobs. The venue? The place responsible for many a guilty act: Las Vegas.
Back in January, Microsoft's chief executive filled his familiar keynote slot at the Consumer Electronics Show (CES), with a standard sales pitch that tried to - unconvincingly - sell Windows as a player in tablets. Only Ballmer called them "slates". Ballmer demoed a trio of devices running Windows 7 that have since been pretty much unheard of.
It was away from the spotlight, however, in a small CES side room, where Microsoft quietly delivered the real news. It told a handful of carefully picked journalists that the next version of Windows - Windows 8, already in development - would run on SoC ARM architectures from NVIDIA, Qualcomm, and Texas Instruments in addition to Intel and AMD x86. Windows 8 would, therefore, become the first version of Microsoft's multi-billion-dollar-a-year PC client operating system to run natively on ARM.
Intel might dominate the PC, but the PC market is suffering a crisis of direction in the face of a mobile tsunami accelerated by the iPhone and iPad.
And while Intel is working to squeeze into mobile with Atom, ARM is already in mobile. Its ARM's Cortex-A8 CPU is used in Apple's A4 chip with a PowerVR GPU on the iPhone, iPad and iPod Touch to make these devices more power efficient; ARM supplies chip designs to 95 per cent of the world's smartphone market; ARM has about 10 per cent of the mobile computing market today but reckons it can hit more than half by 2015.
The first reaction from Intel was diplomatic. Speaking to press also at CES, Intel CEO Paul Ottelini said Windows on ARM wasn't news, yet he still welcomed the development and went on to claim that Intel's vast size and experience meant it would win.
Four months later, on 18 May, Intel was being less diplomatic and telling the world that existing Windows apps wouldn't run on the ARM fondleslabs.
This was something the man at Microsoft driving Windows 8, Steven Sinofsky, had actually put out there as a distinct possibility, so the statement by Intel was an important development. Who was telling the truth? Intel continued "Windows 8 traditional" would offer a "Window 7 mode" and said there would be four versions of Windows 8 for each of the four SoCs ARM makers picked. The comments were made by Intel's software chief Renée James.
Microsoft loses control
Desperate to control the message and exercise some form of damage limitation, Microsoft shot back at Intel on 19 May, going so far as to actually issue a statement to shoot down the claims rather take the standard route of not "commenting on rumors and speculation".
Microsoft said James' comments were "factually inaccurate and unfortunately misleading" but it refused to provide more details. Maybe, but by the end of 2011, one thing James said seemed to be coming true: Windows apps on the new ARM devices wasn't going to happen. That'll be a major set back for Microsoft and the ARM relationship, in terms of getting x86 PC customers who want the same apps they get on the desktop on their ARM tablet too.
Microsoft has had a long and beneficial relationship with Intel. The chip giant came along at just the right time for Microsoft in the 1980s. IBM had teamed with Microsoft on MS-DOS on the IBM PC 1981 but by the end of the decade IBM had decided that it wanted to push OS/2.
Sponsored: Detecting cyber attacks as a small to medium business