Reg review of 2011: Jobs, floaters and 90,000 tons of radioactive water
Cue commentards going nuclear ...
A Jobsian riddle answered?
In the final analysis, Jobs took existing ideas and refined them: the GUI was already in existence at Xerox PARC, MP3 music players pre-dated the iPad, and it was Microsoft co-founder Bill Gates who was the first to really talk tablets.
Apple's CEO was a tough act: as driven inside as he was outside of Apple. He often saw a way to make existing things and other people's ideas better. With his closed systems and ecosystems, Jobs was no worse than any other tech CEO trying to make money and keep making money for his company. The ethics you can debate.
You just need to keep some perspective.
Loss-makers of the world unite: MS buys Skype, Google buys Motorola
The Skype and the Motorola deals were record-breakers for Microsoft and Google: $8.5bn and $12.5bn – the most either had paid in for anything.
The deals were groundbreaking in other ways, too.
Skype potentially turned the world's largest software-maker into a web telco – also the dream of Skype's previous owner, eBay. Such was Microsoft's belief in the promise of Skype that CEO Steve Ballmer broke Microsoft's M&A rules: the internet phone service would be run as a separate division under its CEO Tony Bates, who reports only to Ballmer. It would not be folded into an existing Microsoft product group under another president.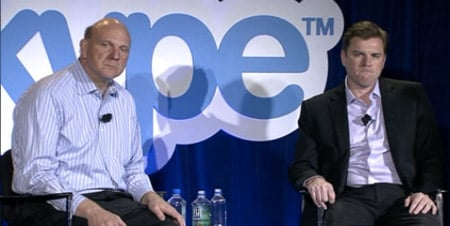 Ballmer and Bates announce Microsoft's move into web telecoms
For Google, the purchase of Motorola Mobility meant the world's largest web search provider had become a manufacturer of handsets. Google had dabbled in handsets with the first Nexus from HTC, but these were pulled as Google's Android handset partners didn't like the idea of competing against Google.
On the Skype acquisition, Microsoft's Ballmer spun it like this: "Together we will create the future of real-time communications so people can easily stay connected to family, friends, clients and colleagues anywhere in the world." As for Google, the company told the world that Motorola wasn't about handsets, rather it was all about patents - taking ownership of phone patents to shore up Android against the lawyers from Oracle, Apple and others.
With both deals, though, it seemed Microsoft and Google had been "had". Microsoft took off of eBay's hands a loss-making VoIP phone service with no prospect of making money under Bates. It had paid over the odds – $8.5bn instead of a mere $7bn that was being asked – to a circle of rich Silicon Valley VCs who had bought into Skype with the express aim of unloading it on to somebody else. There was no bidding war to drive up the price, either, because nobody else had been interested in buying Skype.
The VCs, who included Microsoft's one-time browser nemesis Marc Andreessen, made $6.6bn in cash – not Microsoft stock.
Ballmer and Bates appearing at joint press conference in May to announce the deal talked a lot about "optimising" and developing Skype for Microsoft's Xbox, Kinect, Outlook, Hotmail, and Lync real-time-communications server. This seemed to suggest Skyping inside Xbox or Hotmail, which was conceptually the same fluffy voice-meets-community thinking that had seen eBay buy Skype. There is the potential of Skype for business communications but Microsoft will need to invest a lot to improve Skype's QoS and do so without upsetting its carrier partners.
The best on the table is that Silicon Valley social networking myth of selling more ads. Was that worth $8.5bn? Likely not, and like so many other corporate mega deals that came with equally grand-yet-vague promises, it's likely not to move the needle on revenue or market share for the main business.
Microsoft's last big deal was the diversified ads and media shop aQuantive in 2007 for $6bn. At the time, Redmond said it would take Microsoft to the "next level" in online ads. It didn't, and after many staff exits and after being turned into Microsoft's advertising arm, Microsoft's online ads still make fraction of the money Google rakes in.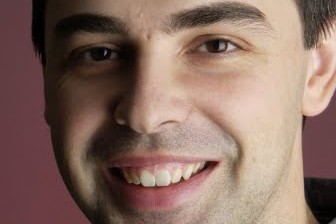 Page play: Larry's Motorola buy a bust?
In the Google deal, Motorola's management, too, managed to unload a loss maker with shrinking market share at a handsome price. And, while Google's boss Larry Page talked patents, the kinds of radio and design patents that old-school telecoms manufacturers like Motorola own are outdated in the touch-screen world of smartphones and are irrelevant in the current game among handset makers of standing in a big circle and shooting at each other to see who makes it out alive. It's extremely unlikely that what Motorola owns will help see off Oracle, the database giant which alleges Android infringes its Java copyrights, given Android's Java component originates from an Apache Software Foundation (ASF) project.
As 2011 closed, it looked like Google spent $12.5bn on a poker chip that was a dud. Microsoft had become the proud owner of somebody else's dream.
Sponsored: Detecting cyber attacks as a small to medium business