TMS needs more clout in SSD giant competition
CEO Holly Frost sets out reasons for seeking a sale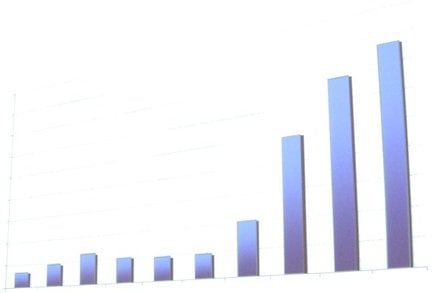 Where did that come from? Yesterday, out of the blue, news came that RamSan vendor TMS was looking to be bought or have a thumping investment from a large partner. Why? The flash market is set to rocket and it has a good track record. Why on earth does it need a sugar daddy?
We asked TMS CEO Holly Frost some questions about the whys and wherefores of TMS's new position and here are the answers we received.
El Reg: Why, with its aggressive and feature-packed roadmap, does TMS want to be acquired?
Holly Frost: Texas Memory Systems needs more clout.
[TMS President] Dan [Scheel] and I have been discussing our strategy for a year, and we have a few basic goals for the near future. Most importantly, I want Texas Memory Systems to reach $100m in 2012 sales by pursuing the high-availability market. We have introduced a better product than our competitors, and we also have a wider range of products than our competitors. In order to start moving beyond $100m in sales and compete with the Giants, TMS needs a serious partner or needs to be acquired by a serious larger company.
El Reg: How does TMS see the flash market application acceleration market developing over the next two to five years?
Holly Frost: It will still grow very quickly, but as the Giants get traction they will increase the performance of their typical storage systems and the market will become less of a niche.
[In more detail] I feel that the year 2012 will see a larger increase of SSD acceptance than ever before. This acceptance will occur across the entire enterprise SSD landscape. TMS is well-positioned to take advantage of this massive growth with our existing RamSan product line, but we will also be expanding the RamSan line over the next six months to push our technology farther and faster than ever before.
We will leverage our well-known expertise in high-performance hardware by dramatically increasing densities and including more storage management features. The combination of high-performance hardware and software will allow TMS to deliver very efficient and powerful systems.
El Reg: Did TMS considering buying a smaller player?
Holly Frost: No, we could not find a small player of value that could add value to our business. TMS already possesses significant expertise. What we really need is the benefit of size.
El Reg: Does TMS think that app acceleration flash will end up being sold by mainstream server and storage companies which will freeze out the smaller players like TMS?
Holly Frost: Yes, to some extent. Special unique niche markets will always be available. But as these niche markets expand, the Giants will take control.
El Reg: Does TMS agree that software is the key to securing a viable flash hardware-based revenue business in the future?
Holly Frost: Software is always the key in long-term success. As in every maturing technology, increasing the customer base means catering to customers who are not early adopters and who want the greatest number of features and the maximum ease of use. High-performance hardware is the price of admission to this new market, but hardware gets the customer and software keeps the customer.
El Reg: Does TMS think that TLC (3-bit MLC) will be a vital way to lower the $/GB of flash arrays and PCIe flash cards and make them more affordable?
Holly Frost: Not for the near term. Our enterprise customers are letting us know that price is important, but not so important that they are willing to live on the "bleeding edge" of technology. The leading edge is good enough for the near future.
Business flash freeze out
In Frost's view the mainstream server and storage system vendors are going to make the bulk of flash device sales to businesses. Unless SSD, shared flash array and PCIe-connected flash card vendors have access to the sales channels of these vendors they will be frozen out of the business flash market.
There is no conceivable way Frost and Scheel can see for TMS to grow to a billion dollars revenue a year and beyond without a substantial invest by, or outright ownership by, a mainstream server and/or storage systems vendor. Consolidation of the flash supplier to business market could occur in, ahem, a flash. ®
Sponsored: Becoming a Pragmatic Security Leader