Texas Memory Systems longs to seduce 'larger player'
Who will flash the cash for this flash cache stash?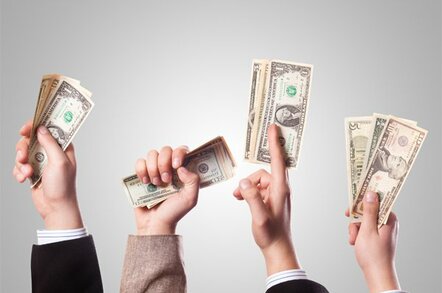 Fancy spending splashing some cash to buy some flash? Then go to the Lone Star state, where Texas Memory Systems has put itself up for sale.
Privately owned TMS has been operating for 33 years. It makes RamSan shared block-access flash memory arrays and has a PCIe flash card line under the RamSan brand as well. It recently introduced high-availability RamSan product. Such flash arrays are beginning to replace disk drive arrays or array sections using 15K drives to store fast-access data. PCEe flash is being used to accelerate apps in servers by storing hottest data right next to the app and so lowering data access latency greatly compared to network access from a storage array, or even locally-attached disk.
TMS president Dan Scheel has told Reuters that TMS is interested in being bought by a larger IT player with a corporate customer base as its channels could greatly broaden TMS' addressable market and accelerate its product sales growth. Scheel was thinking of companies in the class of EMC, HP, IBM, Oracle and NetApp.
We could add Dell and HDS to that list.
The company hopes to choose an investment bank next year. Violin Memory, a competitor, is hoping for an IPO in the middle of next year. Well-funded startups such as SolidFire, Pure Storage and others are hastening to market with flash-based arrays. Consumer flash supplier SanDisk has bought an SSD controller company, Pliant. LSI has bought SandForce. Seagate and Western Digital are driving into the flash market. Apple is buying Anobit. Consolidation is in the air.
It could be that TMS thinks it will be soon be game over for smaller players in the flash world.
TMS is a highly-reputable brand with a solid track record and a good roadmap. It would be a great buy for any storage and/or systems company that lacks its own in-house flash expertise and needs it. ®
Sponsored: Becoming a Pragmatic Security Leader