Antique Code Show So let's just get one thing straight: 99.99 per cent of Christmas-themed games suck.
I might make an exception for Christmas Nights on Sega depending on my mood, but, hey, it's that time of year again and between the overwhelming urge to take a machete to every brightly tinseled tree I see, there must be time to reminisce about a simpler life that included Santa's Xmas Caper.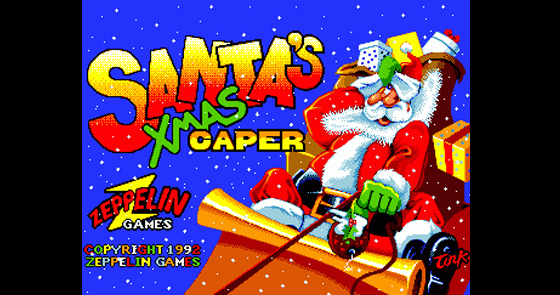 Santa's eyes roll at his fate - and so do ours at this game
Oh and before I start this retrospective, this is not a review of the Spectrum version of Santa's Xmas Caper or the Amstrad Santa's Xmas Caper, all games that look completely different but present the same theme. I'm looking at the 1992 Commodore 64 version, also by developer Zeppelin Games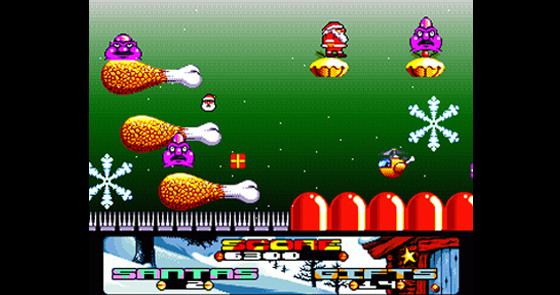 Even veggies chuckle at the turkey drumstick helicopters
No, I haven't started on the absinthe eggnog. Yet.
This single-player platformer was basically aimed at children but I remember this game being way too easy and cheesy even for my little sister. Way to a festive fail, Zeppelin. Make your games just about as long as it takes to open a present and then watch us revel in the disappointment.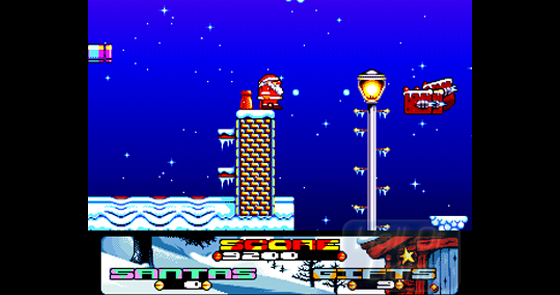 Cake incoming
Like its suspiciously Christmassy sounding but soul-bleedingly twee soundtrack, this game is rather pathetic, an attempt to corner the Christmas market that reeks of an X Factor number one. But just like X Factor, this drivel is not to be taken seriously and should be taken for what it is: pure festive kitsch.
So listen up:
Sponsored: Practical tips for Office 365 tenant-to-tenant migration