LOHAN fires up sizzling thruster
First test of Vulture 2 powerplant
Video Things are moving apace at the Low Orbit Helium Assisted Navigator (LOHAN) headquarters, and last weekend we did a first test firing of the proposed powerplanet for the Vulture 2 spaceplane.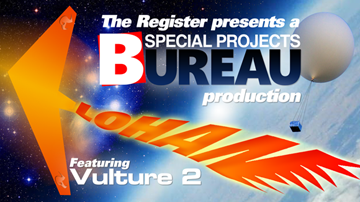 The thruster in question is an AeroTech RC 32/60-100NS, specifically designed for gliders and without the ejection charge used to deploy the parachute on traditional amateur rockets.
As regular readers will know, we're currently working on the Rocketry Experimental High Altitude Barosimulator (REHAB) experiment, to see if the motor will fire at low pressure and temperature.
However, we thought we'd check out a couple of other performance parameters before sticking LOHAN in REHAB, namely the thrust and external casing temperature. Both are important considerations for our Southampton Uni Vulture 2 design team.
Here's the motor with its G-class reload (clockwise from left: reload, motor case, sealing ring, end cap and nozzle)...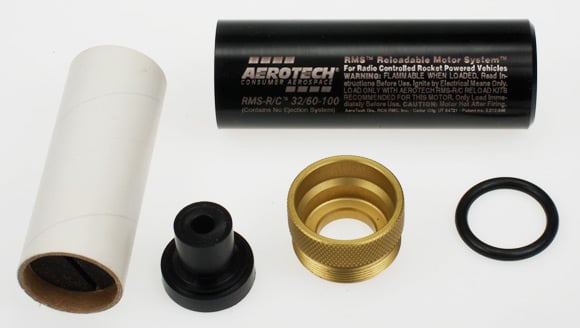 The reload kit comes with an AeroTech Copperhead ignitor, but since they're legendarily so fragile that just looking at one the wrong way will cause it to fail, we kept it in its cardboard shipping tube until absolutely necessary.
For measuring the temperature, we hooked up a K-type ring thermocouple to a digital thermometer...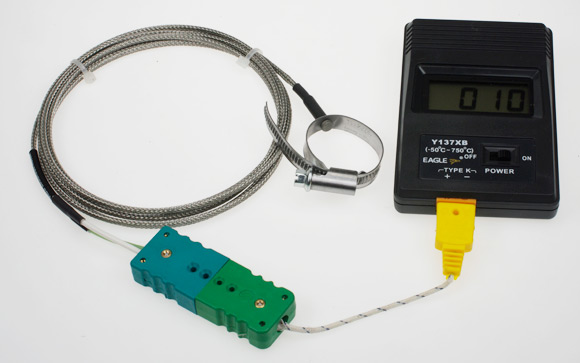 ...and here's our apprentice boffin Katarina with the assembled test rig: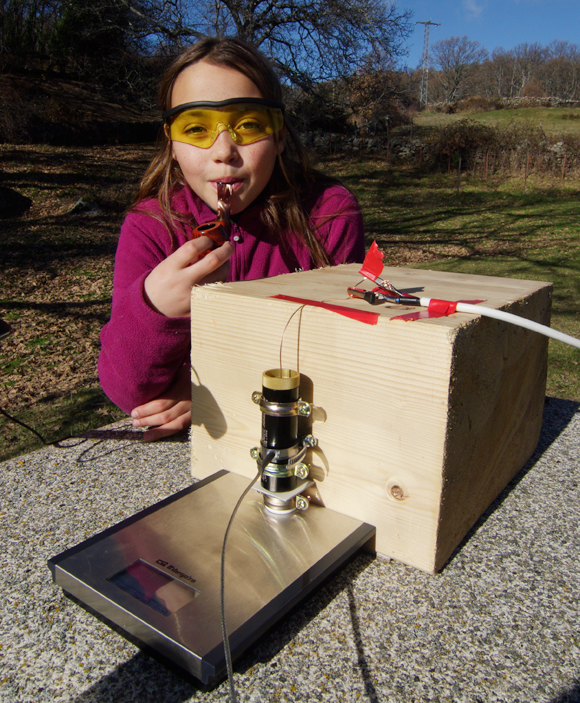 As you can see, we attached the motor to a large block of wood by means of some steel pipe clips, although it isn't clamped in hard, meaning it can move up and down freely.
The motor is sitting on a set of electronic kitchen scales. The vertical configuration of the motor is because the scales will only work when horizontal. At the top, you can see the connections for the Copperhead ignitor, running ultimately to an ignitor box and a big 12V car battery.