Apple gobbles iPhone, iPad flash chip baker
Jesus phone maker gets Anobit's Holy Land base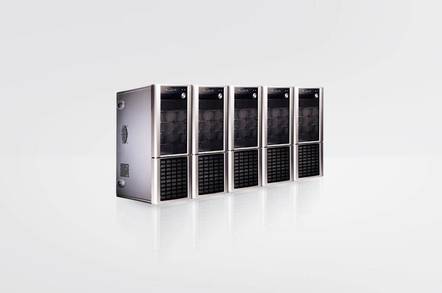 Reports are saying Apple has actually done it - Cupertino's gone and acquired flash controller and SSD startup Anobit for $500m as expected.
So Apple, the maker of the Jesus phone, will have a base in the Holy Land. Anobit's Herzliya headquarters will likely become Apple's Research and Development centre in Israel. Anobit's flash memory performance and endurance-enhancing controller technology is used in Apple's iPhone, iPad and MacBook Air.
What will happen to Anobit's OEM supply to other companies of its SSDs and flash controller chips is not known. Supplying technology components as an OEM will be a new experience for Apple – and it may decide it doesn't want to continue that business.
On the other hand, Apple is in the post-Jobs era and all sorts of things could happen from here on in. Neither Apple nor Anobit is commenting on the deal. ®
Sponsored: How to Process, Wrangle, Analyze and Visualize your Data with Three Complementary Tools