Whitehall Post-Its, Ministers' GMail to come under FOIA?
Mandarins 'sh*tting bricks' at possible disclosures
Comment If you see puffs of black smoke drifting over Whitehall this week - don't be alarmed. The Information Commission is expected to rule that "backchannels" such as private email accounts, and other information recorded by Ministers and public servants must be revealed to the public.
The ruling to expand the media available for consideration under FOI legislation is expected towards the end of this week. By which time there won't be a Del or Backspace left that hasn't been worn down to a nub.
"Everyone is shitting bricks", the Guardian quotes one source as saying - and here's why.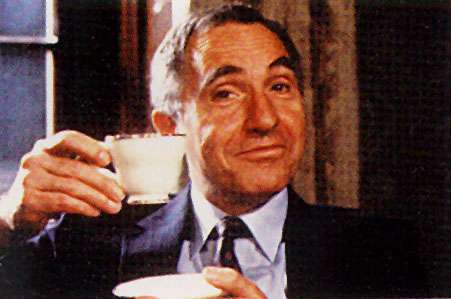 "And there's nothing you can do about it"
In recent years, more policy than ever has been created by a politicised and increasingly confident civil service. If the bureaucrats want something passed, such as alcohol pricing or EU business legislation for example, then this rises to the top of the political agenda. If the bureaucrats don't like something, like the Digital Economy Act for example, then it gets kicked into touch, and the law is not implemented.
The howls of panic over the UK's veto (that actually wasn't a veto, but had been hyped as one by No.10) was a good example, promising to diminish the opportunity for genuine policy-making (and cynics would say, junketeering) by civil servants. It may have been a shallow piece of posturing by the Prime Minister - it certainly wasn't a 'veto' as the dictionary defines the word - but it risked ejecting senior mandarins from the catbird seat.
Normally civil servants are able to set long-term policy free from scrutiny, while a carousel of ministers rotates, with barely enough time to master the jargon. Ministers who kick back against the permanent government have resorted to using back channels such as private email. The most successful Conservative Minister in terms of implementing his manifesto promises has been Michael Gove - who routed around the bureaucrats by discussing policy on GMail. Angry civil servants leaked the choicest parts to the Times
So an expansion of FOI into Post-It Note™ territory promises rich pickings for all. Assuming that there's anything, come Friday, left to see. ®
Sponsored: Detecting cyber attacks as a small to medium business