Apple mulls new chip boffinry HQ in Israel
R&D centre threat to Samsung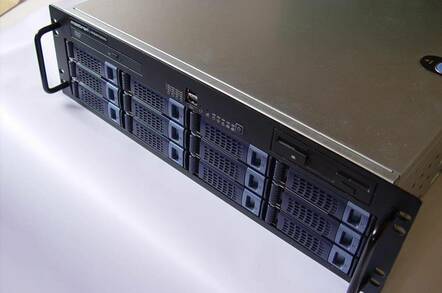 Apple is planning to set up a research and development centre in Israel, the first ever outside of its Cupertino HQ.
Loose-lipped sources told Israeli business daily Globes that the fruity firm had lined up Aharon Aharon, a 30-year veteran of the technology sector who has worked for companies like IBM and Siemens, to head up the R&D facility, which will focus on semiconductors.
Israel is a hotbed of semiconductor development, with the nation's universities spawning many chip-oriented startups that have worked with or been acquired by major silicon companies.
Don't forget: much of the foundation work on Intel's latest processors, particularly those aimed at mobile devices, was done by the company's Israeli teams.
Apple has its eye on developments in the country, since it's also rumoured to be in talks to snap up Anobit, an Israeli flash controller company.
The new R&D centre will be located in Herzliya, Israel's Silicon Valley, where Anobit is also headquartered. Earlier this week, a report in Hebrew daily business paper Calcalist suggested the iPhone and iPad maker was interested in snapping up Anobit for around $400 to $500 million.
Although Apple is notorious for wanting total control over all components that go into its hardware, the firm is usually quite happy to have other manufacturers making those bits and pieces to their very specific specifications.
However, it's currently busy muddying the water with Samsung - its long-term partner in chip-making and memory-building - by taking the South Korean biz to court here, there and everywhere over its smartphones.
So it's no surprise that Apple might like its very own chips and flash at some point, thereby removing all Samsung stuff from its products. The acquisition of Anobit may have something of the anti-Samsung strategy in it in another sense as well, since Samsung is reportedly a customer and partner of the Israeli firm. ®