Nekkid Tech: Where are the new enterprise bibles?
Listen online for offline knowledge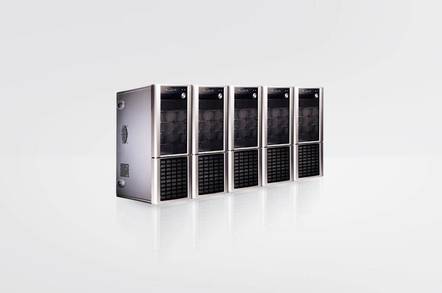 Podcast The previous Nekkid Tech outing quizzed HP storage bigwig David Scott and discussed changes at the tech titan.
Now, back with episode 11, Nekkid Tech host Greg Knieriemen chats to guests Greg Schulz of StorageIO (@storageio) and Gina Minks, storage evangelist at Dell (@gminks). Here's what to expect in today's podcast…
Nekkid Tech Episode 11
More Infosmack mashup mess
Dell Storage Forum
Words with Alec
Greg Schulz's new book Cloud and Virtual Data Storage Networking
The building blocks of tomorrow's IT department
How the role of the IT administrator is changing
The process of writing a tech book
Pitching an audiobook and ebook
Being technically bilingual
Big New England VMUG coming up in January
Listen with the Reg player below, or download here.
Podcast Subscriber links

Subscribe through iTunes
Subscribe through Google
Subscribe through Stitcher

Sponsored: How to get more from MicroStrategy by optimising your data stack