Go Contacts EX
Better contacts management by a country dial?
Android App of the Week There are dozens of dialer apps in the Android Market. Actually, that's a lie: I've found nine. The best I've tried is the dialer component of Contacts EX from the Go Developer Team, one of the most consistently impressive and reliable bunch of coders for the Android platform.
Download Go Contacts EX and you end up with two app icons, the dialer bit and the contacts bit, but since the two seamlessly merge in use and are seen as one by the operating system, don't get hung up on this.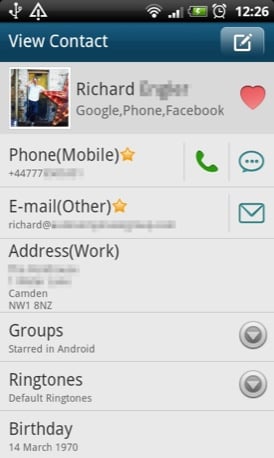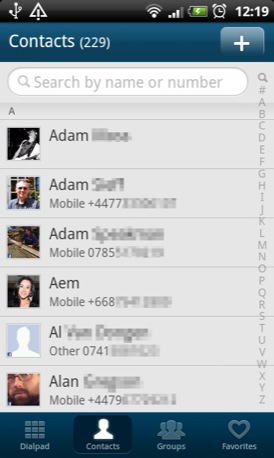 Manage your contacts
Why change dialer? Well, the HTC dialer is in my opinion as ugly as sin and, to be quite honest, the Sony Ericsson, Samsung and stock versions aren't much better.
Go's dialer on the other hand is a thing of beauty and can be easily adjusted to suite your sense of the aesthetic thanks to a wide selection of themes, many of which are free. The standard Go Theme is my preference, but the free Dark and iPhone themes are worth a try too.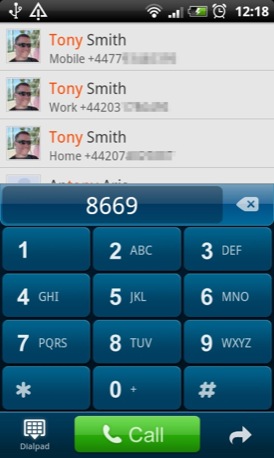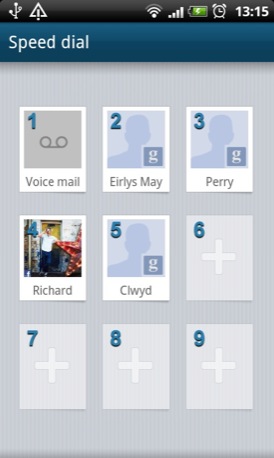 Manage your Smart and Speed dials
The stand-out feature of the app is the way you can swipe between the dial pad, your contacts list, any groups you have set up and your favourites. The screens loop endlessly so you can go left or right as the fancy takes you.
To get from one screen to the next there are no less than ten transition effects to chose from, though the default spinning cube remains my favourite.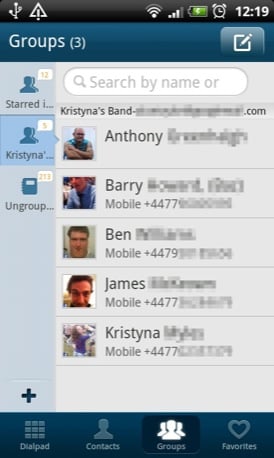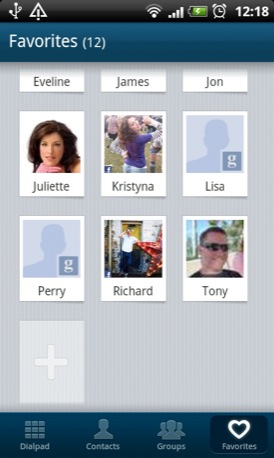 Group your contacts (left) and highlight your favourite folk (right)
Naturally, Go Contacts brings you all the expected dialer subtleties like singe-key speed dialing and smart searching for contacts directly from the keypad.
There is also a host of ancillary settings including a call confirm facility to prevent accidental dial-outs and an option to mute the keypad dial tone.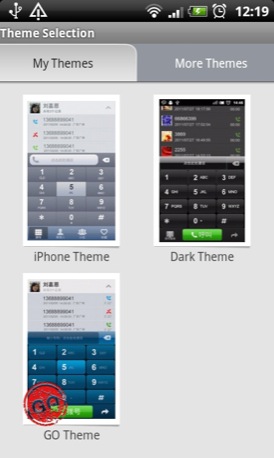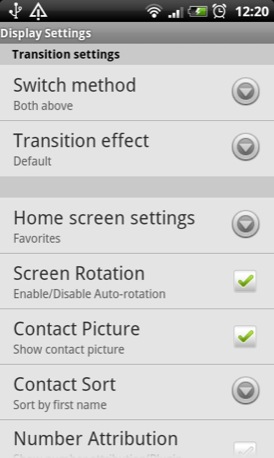 Change the theme (left) and how contacts are presented (right)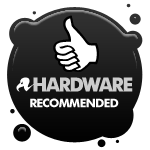 I've heard the odd rumbling that the way some handsets handle the OpenGL graphics used by Go Contacts EX can causes the app to seize up, but I've had it set as my default for six months and not encountered the problem.
Go Contacts EX is free and devoid of adds so there's really no reason not to give it a try. ®
Size 4MB
App2SD No

We make our choice of the best Android smartphone and tablet downloads every Tuesday. If you think there's an app we should be considering, please let us know.
More Android App of the Week Winners

Cocktail Flow
CamScanner
Lapse It Pro
JustPictures
Android
voice assistant
shootout

Go Contacts EX
Powerful, smart, attractive and very customisable contact manager and dialler.