2011's Best... Smartphones
Your portable internet companion
Samsung Galaxy Nexus

The new Google Phone is really all about that lovely 4.65in, 720 x 1280 OLED screen and Android 4.0 Ice Cream Sandwich. Make no mistake, both are hugely impressive. But there are downsides. There's no Flash player yet, no SD card slot, and no USB mass-storage option so Linux users are, of all people, stuffed good and proper. The 5Mp camera is a bit passé too.
But there's no denying Ice Cream Sandwich is a big leap forward from Android 2.3 Gingerbread and really closes the gap on iOS in terms of sheer visual élan. And it's as future proof as any Android phone can be.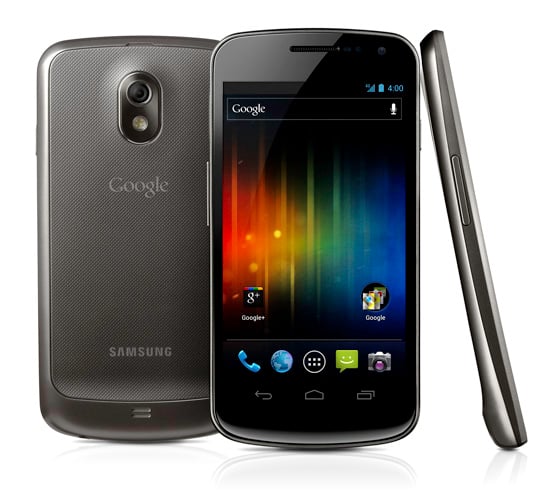 Reg Rating
85%
Price
£515 Sim-free
More Info
Google
Apple iPhone4S

The massed ranks of the world's press may have stood up and yelled, "Is that it?" when the P4S was announced, yet Apple's latest baby has many good points. The 3.5in, 640 x 940 retina display though small by the standards of many of its rivals is still a joy to behold, and the iOS 5 UI aesthetics remain ahead of the rest. Thanks to the dual-core 1GHz processor, apps and UI are supremely fluid.
I may not share the fanboys' love of their iPhones, but I do understand it. The Big Idea here is Siri, which is far more than just a gimmick. The absence of local information for the UK aside, it really does redefine what we mean by voice control. The 8Mp camera with 1080p video capture is a massive leap forward over the previous model.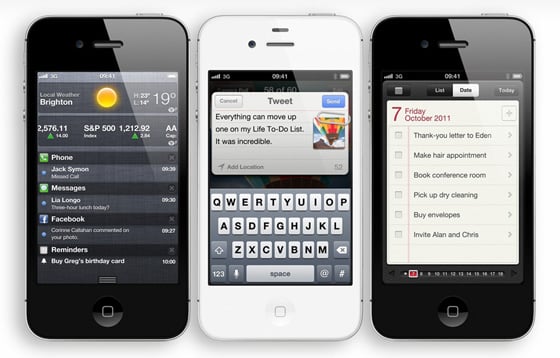 Reg Rating
90%
Price
From £499 Sim-free
More Info
Apple
Motorola Razr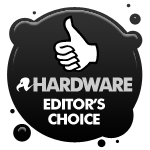 So thin you feel you could shave with it, the re-born Razr nonetheless packs a very fast dual-core chip, a 4.3in, 540 x 960 screen, 1GB of Ram, 16GB of storage and a Micro SD card slot into its Kevlar body. Built to a near weapons-grade spec and splash proof, the Razr is as tough as it is slender.
Equally important is what's not present: Motoblur, which has been given a long overdue heave-ho by Motorola - and good riddance, too. The Razr runs Gingerbread rather than Android 4.0 Ice Cream Sandwich but as there's currently no Flash player for the latter, that's no bad thing. This is truly a gorgeous phone.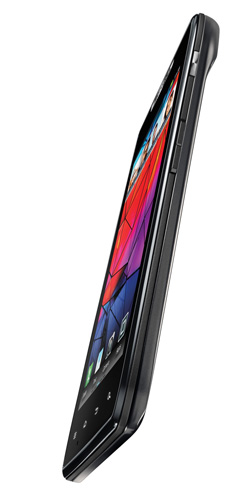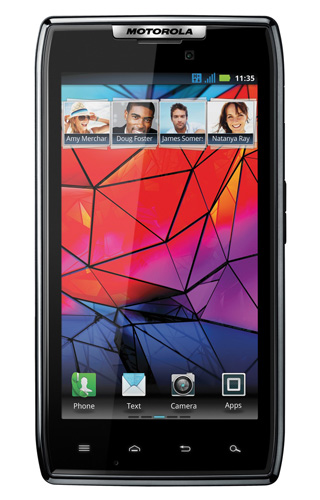 Reg Rating
90%
Price
£460 Sim-free
More Info
Motorola