Sony ships 3G Android tablet
Wedge hardware connectivity upgraded
The 3G-enabled version of Sony's wedge-shaped Tablet S has surfaced at last.
Launched in October, the 9.4in Tablet S runs Android 3.2 Honeycomb. It was initially offered only with Wi-Fi network access, but Sony promised a 3G version too.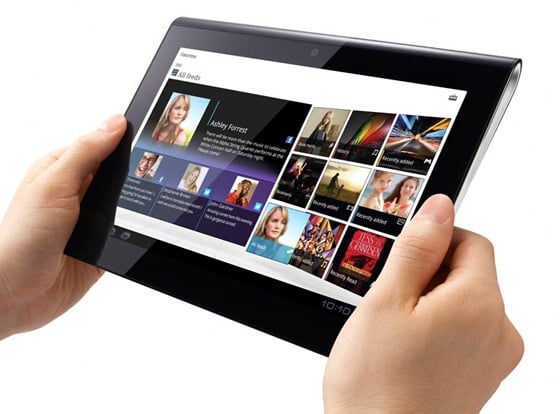 Not available back then, the Sony Tablet S 16GB 3G is now on sale, priced at £449 - £100 more than the 16GB Wi-Fi only model.
The Tablet S is based on Nvidia's Tegra 2 chip, running at 1GHz. It has a 5Mp camera and can operate as an infra-red remote control for Sony's TVs and Blu-ray players. ®