Chinese strike hits Hitachi GST ahead of WD buy
Workers down tools in contracts row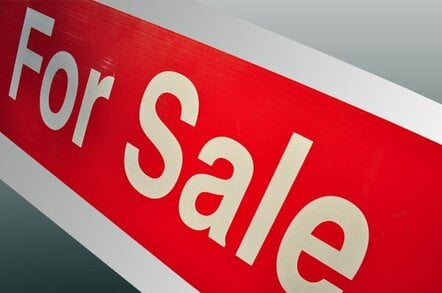 More than 1,000 workers at a Hitachi GST-owned disk drive plant are striking over severance pay connected to the Western Digital acquisition.
The strike, reported in various Chinese papers, is at the Shenzhen Hailiang Storage Product Co. This company was founded in Shenzhen in 1995 and makes head gimbal assemblies (HGA) for hard disk drives. It is owned by Hitachi GST after it bought out partner China Great Wall Computer Shenzhen Co., Ltd.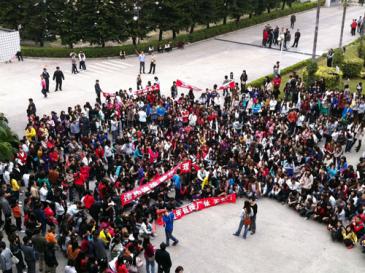 Striking Hitachi GST workers in China
The strike started on Sunday, and centres on workers' fears that their benefits may be compromised by the takeover. Some fear that accumulated severance pay rights, if they are fired, may be voided in new contracts they would have to sign with Western Digital once it acquires Hitachi GST.
Images posted on the internet show the striking workers. No doubt both Western Digital and Hitachi GST will want this issue solved quickly; no one wants additional disk drive component supply problems on top of the Thai flood disaster.
Hitachi GST issued this statement:
On Dec 4, some manufacturing operators of Shenzhen Hailiang Storage Products Company (HSPC), a subsidiary of Hitachi Global Storage Technologies (Hitachi GST), asked to communicate with the company.

Employees raised questions related to their pay and benefits on an ongoing basis. HSPC management talked to the employees to help them better understand their existing compensation and benefits and to assure them that HGST and any potential acquirer would remain in compliance with local labor law.

The company management team attached great importance to the case and went immediately to the site to understand the employees' concerns. The company also reported the case to local government authorities and the upper labor union.

With support from the authorities and upper labor union, the company is now negotiating with employee representatives.
®