Motorola parks tanks on Apple's German lawn
We're not FRANDs any more, argue MotoMobe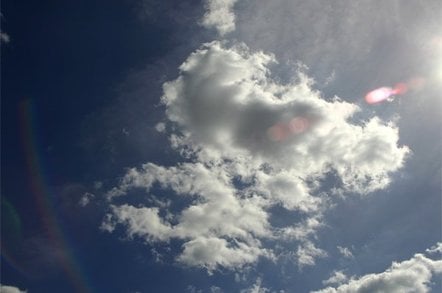 Motorola Mobility has gained an injunction against Apple sales in Germany, through careful application of owed royalties on previous infringements, but enforcing it will cost Motorola €100m in bond money.
That money has to be lodged with the court in case a later ruling overrides this decision. It's a lot less than the €2bn Apple asked the court to demand, and Motorola might decide not to ask for the injunction to be enforced until Apple's inevitable appeal has been dealt with, but it's still a victory for the company that aspires to being Google's mobile wing.
This is the same case during which Apple earned a default ruling by failing to turn up in court, but while Cupertino dismissed that as "a procedural issue" this time it's a proper ruling which could be used to prevent Apple products being sold in Germany.
The ruling, hosted and translated by patent watcher Florian Mueller, covers a patent which is almost certainly essential to the GPRS standard, and as such is subject to FRAND (Fair, Reasonable and Non-Discriminatory) licensing. But under German law the potential licensee of a FRAND patent cannot attach conditions to their licence, something Apple appears to want to do.
The conditions relate to possible previous infractions. Apple has been making GPRS-compatible phones for a while now and wants any historical infraction to be at FRAND rates while reserving the right to do without a licence if it can prove the patent invalid or inapplicable during the ongoing court case.
Those conditions have enabled Motorola to reject Apple's licence offer, and thus sue to get the injunction, in Germany at least.
There will, no doubt, be an appeal, so this is one more round rather than any decisive victory or conclusion, but it's a round we can award to Motorola Mobility. ®
Sponsored: Webcast: Why you need managed detection and response