Oracle whips out Solaris 11 system lasher
Say farewell to some Cluster 3.3 features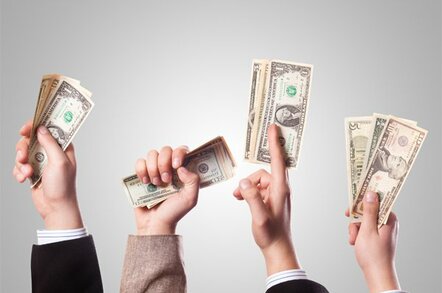 Oracle has duly announced the high availability clustering companion to the new Solaris 11 operating system, and as you might expect from a company that is pitching its own SPARC-based "engineered system" stacks, a whole bunch of third-party software and hardware that was supported with the prior Solaris Cluster 3.3 code has not made it into the 4.0 release.
Solaris 11 made its debut last month after six years of development, and it runs only on modern SPARC T and SPARC M series processors sold by Oracle. Which is fair enough, given that Oracle is perfectly happy to sell the older Solaris 10 software and support it on older iron.
Similarly, Oracle will continue to sell and support Cluster 3.3 on Solaris 10 and earlier releases for those customers who want or need to stay on these earlier versions.
But if you want to cluster Solaris-based systems at the system level – not at the database level as Oracle does with its Real Application Clusters extensions to the 11g database – and you want to run Solaris 11, then you are going to have to move to Solaris Cluster 4.0.
First, let's talk about what was removed in the jump from Cluster 3.3 to Cluster 4.0, because this is just as interesting as the new features that Oracle has added to its Solaris clustering environment.
The Veritas File System (VxFS) and Veritas Volume Manager (VxVM) from Symantec are no longer supported, and you also can't use the VxVM cluster feature for RAC database clusters on top of Solaris Cluster.
The new clustering tool does not support Sun Management Center, a prior-generation tool from Sun Microsystems that has been replaced by Oracle Enterprise Manager. The Trusted Extensions to Solaris, which added a layer of security to Solaris 10, are not making the jump to Cluster 4.0, either, and that is more because they were not broken out as a separate add-on with Solaris 11. (Sun sold higher-security versions of Solaris 8 as well, which was a fork of the operating system, and Solaris 9 never did get a "Trusted" variant.)
In addition, storage array–based replication for machines made by EMC and Hitachi didn't make the jump. And neither did the interesting three data center (3DC) configuration, which allows for synchronous replication of systems within a data center or campus and asynchronous replication out to a geographically distributed data center using the Geographic Edition extensions for Solaris Cluster. The former Sun's Grid Engine and Java System Application Server EE (formerly called HADB) have also be trimmed from Solaris Cluster 4.0, as has a slew of third party software support as well as some Oracle packages.
According to the release notes, Oracle 11g databases at the 11.2.0.3 release level – in either standalone or RAC configurations – can be failed-over from production to backup machines using the new Cluster 4.0 software, and so can Apache web servers, WebLogic application servers, DHCP and DNS servers, NFS file systems, and Solaris container virtual private servers. While ZFS is the default file system for Solaris 11, QFS is still available – and popular – and works with Cluster 4.0.
If you are using logical domains, formerly known as LDoms but now called VM Server for SPARC, on SPARC T series-based machinery then you can also cluster these with Solaris Cluster 4.0.
Solaris Cluster 4.0 makes use of the new Image Packaging System (IPS) and automated installer that debuted with Solaris 11, and can coordinate with the StorageTek Availability Suite 4.0, which Sun inherited from its acquisition of that disk and tape array maker, as well as Oracle's Data Guard, which is a database replication tool. It has been tested with the array of current SPARC servers, storage, and networking gear available from Oracle and now comes preconfigured with the SPARC-based SuperCluster made of a bunch of SPARC T4-4 quad-socket servers using the new eight-core T4 processor.
You can also use the clustering software on a bunch of Sun Fire x86-based machines, which you can see in the system requirements data sheet. There are a lot fewer machines supported on the 4.0 release than on the 3.3 release, but this is also true of Solaris 11 itself, so this stands to reason.
Solaris Cluster 4.0 costs $3,000 per processor for a perpetual license, with a year of support costing $660 per processor. And when Oracle says processor, it means core – and presumably it also means you adjust that price based on the type of processors and cores based on the company's processor core factor pricing scheme. ®