Defra gives IBM 21% MORE dosh this year
Main IT partner received £99.1m - top 100 suppliers list for 2010-11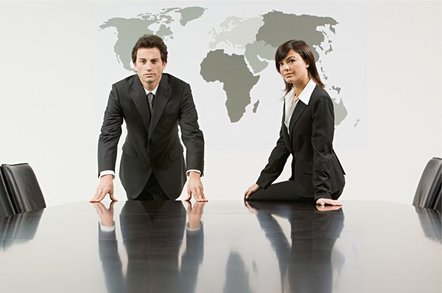 IBM has increased its dominance of the Department for Environment, Food and Rural Affairs' (Defra) budget, after a 21 per cent increase in its income from the department. The firm now receives nearly a quarter of Defra's £398.7m spending with external suppliers.
Defra paid the firm £99.1m in 2010-11, according to figures released by the department through a Freedom of Information request by Guardian Government Computing. It paid IBM, which provides the department with most of its ICT services, £82.2m in 2009-10.
No other IT companies feature in the top 10 of Defra's suppliers for 2010-11, although several consultancy firms appear. Property firm DTZ, which provides the department with facilities management services, came second, receiving £57.8m in 2010-11. This represents a 52 per cent increase in the department's spending with the firm, which was paid £38m in 2009-10.
Deloitte was ninth, receiving £5.03m in 2010-11. Buying Solutions saw a slight increase in the money it was given by the department, receiving £1.77m in 2010-11, compared to £1.55m in 2009-10.
Other IT firms in the top 100 suppliers include Parity Resources (47th, £781,420); Logica (53rd, £627,726); Vertex Data Science (74th, £420,051); Elan Computing (84th, £376,516); and Oracle (89th, £347,507).
Firms that appeared in the top 100 last year, including Serco and Capita, dropped out of the list for 2010-11.
This article was originally published at Guardian Government Computing.
Guardian Government Computing is a business division of Guardian Professional, and covers the latest news and analysis of public sector technology. For updates on public sector IT, join the Government Computing Network here.