Big Blue buys little green partner
IBM gets into unemployment, welfare management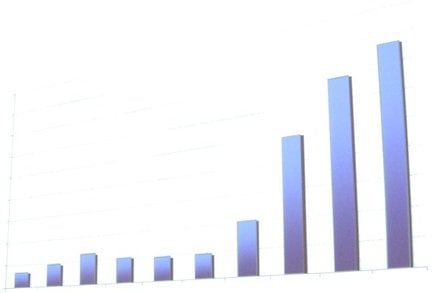 If you work for IBM and you get the sack, it may be Big Blue that administers your unemployment or welfare payments from your local government.
That's because IBM has acquired Cúram Software, a Dublin, Ireland–based provider of a "social enterprise management" suite oddly enough called the Business Application Suite. Cúram – if you didn't study in the Gaeltacht like I did a decade ago – is Irish for "care", and it refers to the nature of the applications that the company sells to local and state governments in Europe, Canada, Australia, New Zealand, and the United States.
Cúram Software was founded in 1990 as an IT application-design firm by John Hearne, the company's current CEO, and Ronan Rooney, its current CTO, and has received some leverage from the Enterprise Ireland business incubator, which helps Irish companies export their wares.
Cúram has around 700 employees, and its software – which administers workforce, health, and social security services – is currently in use at more than 80 government agencies in the world. Add-on tools called the Social Industry Platform, a kind of dashboard that politicians and administrators can use to get a bird's-eye view of all social programs, seems to have caught IBM's eye as it engages in its "Smarter Cities" initiatives to modernize and automate the functioning of cities around the globe.
IBM has engaged in over 2,000 Smarter Cities projects since launching the initiative three years ago, and the company said in a statement that Cúram Software was a part of its expanding portfolio of services to cities. IDC's Government Insights consulting service reckons that there were around $34bn in IT and related consulting revenues to city administrators in 2011, and that this market will grow to $57bn by 2014.
IBM opened up a Smarter Cities Technology Center within its Dublin R&D lab in 2010, which brings government administrators, academics, and techies together to try to streamline the supplying of city services.
IBM and Cúram Software have been collaborating since 1999, and more than 90 per cent of the company's customers use IBM's WebSphere middleware to run the Business Application Suite – which should probably be renamed since it is not about business, but social benefits. More than 70 per cent of Curam's customers run their applications on IBM's iron, too. So to a large extent, it looks like Curam was pretty dependent on Big Blue to conduct its business.
The Cúram acquisition fits in with IBM's purchase of i2 Group back in August, a provider of data analytics software used by more than 4,500 customers that specializes in crime and fraud prevention. IBM completed the i2 Group buy in early October.
Cúram Software will be tucked up inside of IBM's Software Group, part of the Systems and Software Group behemoth. The financial details of the acquisition were not disclosed, and the deal is expected to close by the end of December. ®
Sponsored: Minds Mastering Machines - Call for papers now open