Insurance giant: IT dealers will survive the downturn
A lot of b2b resellers are 'agile' and can 'adapt' - Euler Hermes boss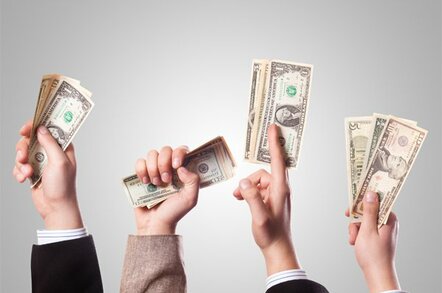 The UK boss at credit insurer Euler Hermes reckons that although channel insolvencies may edge up again next year, B2B resellers are in comparatively rude health.
The number of IT dealers hitting the wall returned to levels not seen since the dot-com bust during the first half of 2011 and are forecast to remain high as the economic recovery falters.
But Fabrice Desnos, UK chief exec at Euler, the largest credit insurance company in the world, views the channel with cautious optimism.
"I don't think any sector will be immune to the fall in consumer demand and reductions in public sector budgets, having said that a lot of companies in the channel are agile," he told The Register.
Many of the firms going under this year have included local PC builders, SME dealers and independent retailers: firms without requisite economies of scale, which are at the sharp end of slowing retail spend, or which have poor access to finance.
However, Desnos points out that many resellers built experience of how to go about weathering financial storms during the post-millennium bust and again during the 2008 credit crunch.
"We expect company insolvencies to increase in general in 2012 but the IT sector will fare better," he said, "[The businesses] have fairly robust management teams [that can] adapt to changes in demand."
Credit insurers faced criticism in 2008 after cutting limits on resellers, meaning suppliers had to trade at their own risk with only a portion of their debts covered ... or in worst cases none at all.
Alan Norton, head of intelligence at Graydon UK, a credit reference agency, said any resellers encountering bumpy trading conditions need to remain transparent with the insurers and distributors. ®