Zuck loves New York, Facebook friends Big Apple
Looking for a few good engineers
Social media giant Facebook is not just coming to New York to raise $10bn in its initial public offering on Wall Street. The company is also coming to the Big Apple to do a little coding.
Last Friday, Facebook's chief operating officer, Sheryl Sandberg, hosted all the New York political dignitaries as the company announced that it was opening up an engineering center in the city that never sleeps.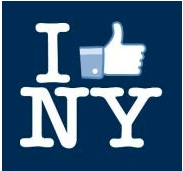 "Building an engineering presence outside the West Coast is a big step for us, one we would take only if we found the right combination of talent and community support," explained Sandberg in a statement announcing the opening of the engineering center, which will be located on Manhattan's East Side. "We're particularly grateful for the encouragement and assistance of New York's elected leaders, who understand what it takes to build a climate where technology can fuel economic growth and the creation of high skilled jobs."
They were all on hand to make their "friend" jokes, including New York City Mayor Mike Bloomberg and Senator Chuck Schumer, and talk about the jobs that Facebook will create in the Big Apple.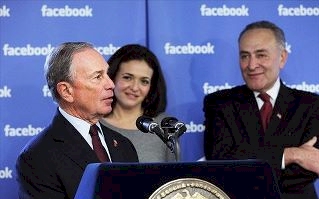 NYC Mayor Mike Bloomberg, Facebook COO Sheryl
Sandberg, and US Senator Chuck Schumer, all friendly like.
The New York engineering facility for Facebook will be the first one not located on the West coast, and will be run by Serkan Piantino, who managed the engineering team behind Facebook's News Feed and built the infrastructure behind Timeline, a kind of multimedia diary that is richer and larger than the standard Facebook profile.
Piantino has a BS is compsci from Carnegie Mellon University and is currently managing the engineering teams for Facebook Messages and Chat. Serkan holds a B.S. in Computer Science from Carnegie Mellon University. He is from Connecticut and while he joined the Palo Alto office in 2007, he moved back to New York last year. (Not everyone likes to live in a car.). Jay Parikh, who oversees Facebook's infrastructure team, will be the executive in charge of the New York office, which will be opened in early 2012.
The Facebook office in the Big Apple has 15 open jobs, which the company is taking applications for right now, including software engineers with specialties in ads, data infrastructure, infrastructure, tools, and web performance.
With New York being one of the centers for the advertising world, interfacing with Madison Avenue and Silicon Alley are also a big part of why Facebook needs a more significant presence in New York. Just like Google has. ®