Man's phone burns, toasts trouser region
Samsung Galaxy S II goes up in smoke
It's not just iPhones that have their incendiary moments - some fellow's Samsung Galaxy S II went up in smoke too. In his trouser pocket.
Pictures of the handset after the event were posted on the XDA Developers forum yesterday. The handset pictured was, it's claimed, less than two weeks old.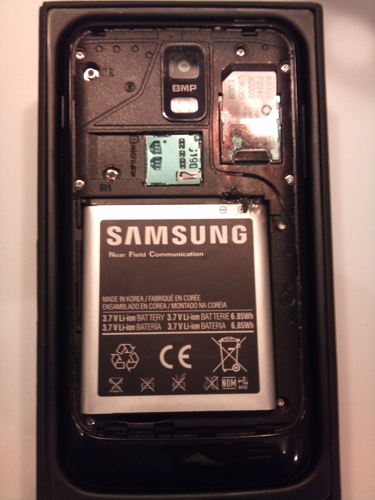 Source: Silly22, XDA Developers
The guy "heard a sound, [felt] a burning sensation on his leg and as he pulled this piece of junk out of his pocket he smelled burning. There was smoke coming out of his pocket and out of the phone", a pal, who posted the pics, wrote.
Unsurprisingly, the handset's owner was "scared" by the experience.
The startled man "almost lost his nuts!" chortled his chum.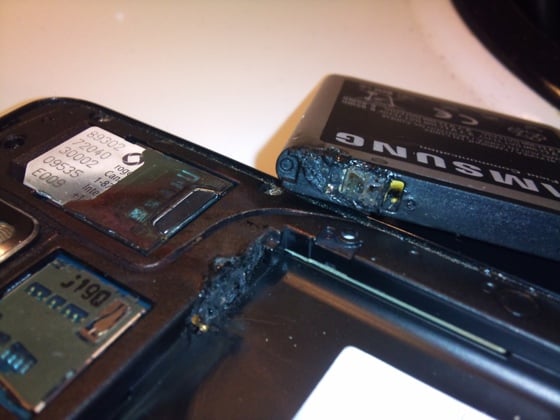 Source: Silly22, XDA Developers
The incident comes days after an iPhone overheated and belched out "significant amounts of dense smoke" on an Australian passenger aircraft mid-flight.
The pics of the Samsung suggest the battery was at fault. The iPhone's power pack has been fingered as the culprit too. ®
Sponsored: Your Guide to Becoming Truly Data-Driven with Unrivalled Data Analytics Performance