RIM swallows $485m charge to clear PlayBook tablet mountain
Lowers Q3 sales outlook, takes $50m hit from service outage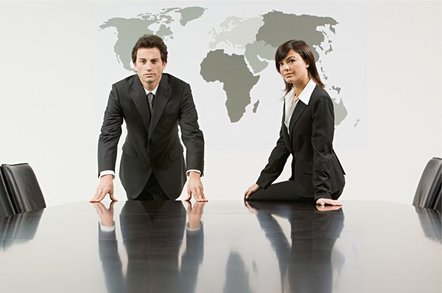 A troubled RIM has written down the value of its little loved PlayBook tablet, taking a $485m charge on the nose in a bid to clear inventory.
At the same time, the firm cut revenue forecasts for the third quarter and revealed that it had also taken a revenues charge of $50 due to the service outage in October.
As exclusively revealed by El Reg, RIM's fondleslab failed to win over the hearts and minds of either consumers or biz customers, and even price-cutting and two-for-one offers failed to ignite interest.
The firm said today that an "increase in promotional activity is required to drive sell-through to end customers, resulting in the charge, $360m after tax, expected to be predominantly non-cash.
"This is due to several factors, including recent shifts in the competitive dynamics of the tablet market and a delay in the release of the PlayBook OS 2.0 software," it said.
The reasons the failed fondleslab has not flown off the shelves are more related to the lack of features – unless tethered to a BlackBerry – with no contact database, native email, chat app or 3G connectivity, channel partners have said in the past.
RIM said it sold 150,000 units into channel worldwide during Q3 but claims sell-through to customers was higher than this amount, based on its internal data, and demand was rising on the back of the recent promos.
It said customers who buy a PlayBook at current discounted pricing will be able to upgrade to the OS 2.0 at no extra charge when it is available from February.
RIM Co-CEO Mike Lazaridis sound to put a brave face on the PlayBook experience so far, saying it remained "committed" to the form factor.
"Early results from recent PlayBook promotions indicate a significant increase in demand across most channels," he said.
"We look forward to continuing to grow the installed base of PlayBook users and to attracting more and more developers to expand the volume of applications, content and services that leverage the power of the industry leading QNX-based platform."
Sales remain relatively low say channel sources with one issuing a damning verdict for the PlayBook, saying: "I don't think RIM will be in the tablet market in nine months." ®
Sponsored: Webcast: Build the next generation of your business in the public cloud