Europe: warning, these Angry Birds CAN KILL KIDS
Rip-off plushies trigger alert
The Europan Commission has issued a stern warning: some Angry Birds could kill a child.
No, we're not talking about the insanely popular videogame but a set of knock-off plush toys loosely based on the argumentative avians and being catapulted into Europe from China.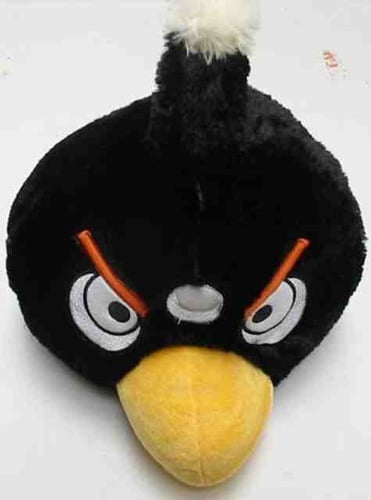 Nothing to do with Rovio's mobile game
Say the toy-testing Eurocrats: "The product poses a risk of choking as the suction cup is too small and may obstruct the airway of a child."
And that's not all. The plushie also "poses a chemical risk as it contains the plastic part of the suction cup contains 29 per cent by weight of bis (2-ethylhexyl) phthalate (DEHP)".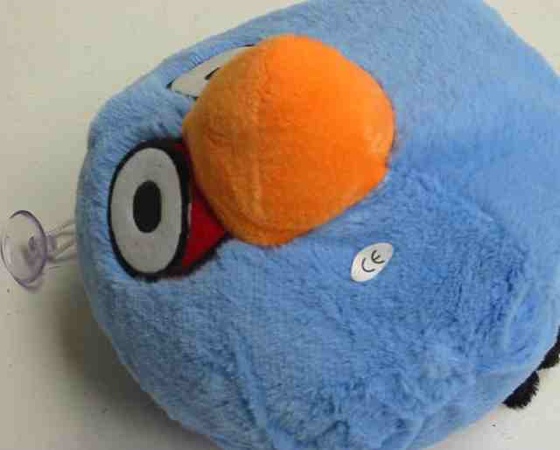 The sucker is a choking hazard
The EC also sounded the alarm over an ersatze BlackBerry "mobile telephone". It's also a fake, but it also "poses a risk of damage to hearing because the A-weighted emission sound pressure LpA is between 93.1–93.4dBA. The A-weighted emission sound pressure level for toys used close to the ear should not exceed 80dB".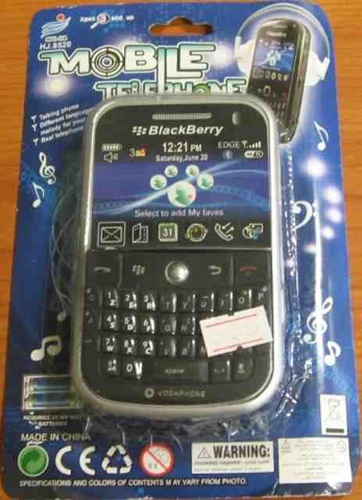 Not a real BlackBerry
Take care in pound shops and car-boot sales, folks. ®
Thanks to Susan Watkins for the tip
Sponsored: Becoming a Pragmatic Security Leader