Oz Post taps telco luminary for new strategy
Your mobile's in the mail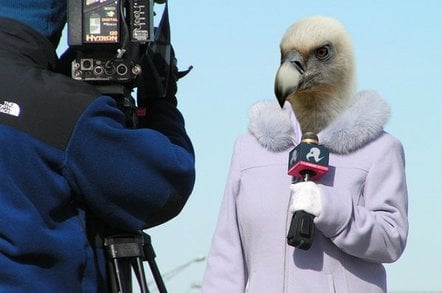 When Australia Post tapped former banker Ahmed Fahour as its CEO, speculation ran riot that the government-owned enterprise would head into retail banking. Now, it's added a high-profile telco executive to its ranks, with Optus' current head of regulatory affairs, Maha Krishnapillai, to join Aus Post in January.
According to Australian industry newsletter Comms Day, Krishnapillai will spearhead a new push into retail telecommunications services. Australia Post already acts as an outlet for mobiles and SIMs, but doesn't currently offer services under its own brand.
It has, however, built the country's most formidable logistics organization. Lacking the restrictions placed on, for example, the US Postal Service, Australia Post has ridden the back of the Internet-driven boom in parcel delivery via its contract to eBay and others. While retail banking is yet to emerge as a serious strategy, Australia Post also operates a payment network running more than a billion transactions a year, and claims Australia's largest network of retail outlets.
As Comms Day notes, the rollout of Australia's National Broadband Network will put a premium on customer-facing retail operations in telecommunications. With a standardized customer access infrastructure, differentiation will depend on access to customers, solid billing and payment systems, and a solid brand, Australia Post will be in a strong position to launch as a retail service provider.
Even in the long interim before the NBN becomes fully operational, the organization has a nearly perfect platform from which to launch an MVNO (mobile virtual network operator) service, complete with its own delivery network.
Political fallout, however, is almost certain: the spectre of a government-owned business competing with private telcos – particularly if it launches services over the government-funded NBN – will almost certainly be an irresistible target for political attacks. Krishnapillai's long experience in industry politics (at both Optus and his previous employer, Macquarie Telecommunications, he held regulatory / government roles) will be tested if he finds Malcolm Turnbull as an adversary. ®