Flood-hit WD takes half-billion kidney punch from Seagate
'We'll still consummate our desire for Hitachi GST'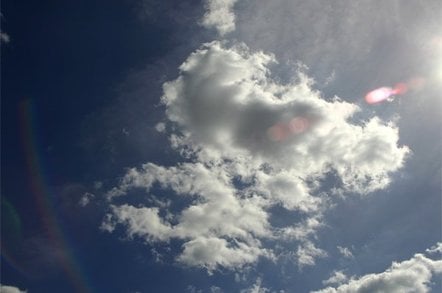 Beset by Thai floods, WD has just been hit by an amazing arbitration court decision which means it has to pay Seagate $525m - if the decision survives appeal.
The decision was made by a single arbitrator in a pending confidential arbitration case in Minnesota, which was instituted by Seagate against Western Digital and a former Seagate employee. It alleges misuse of confidential information, including trade secrets, although the exact details of the case must remain confidential.
The award, which must have come as a shattering shock to WD and its lawyers, may become an even higher amount once re-judgemental interest is included.
WD CEO John Coyne made a terse statement: "We do not believe there is any basis in law or fact for the damage award of the arbitrator. We believe the company acted properly at all times and we will vigorously challenge the award."
To reassure us all he added: "This does not affect our ability to conduct our operations, to complete the recovery and recommencement of our Thailand operations or, subject to obtaining the required regulatory approvals, to consummate our planned acquisition of Hitachi GST."
WD included a note about the case in its 2011 annual report. The case was started by Seagate filing a complaint on 4 October, 2006, alleging trade secret misappropriation and seeking "injunctive relief and unspecified monetary damages, fees and costs".
A demand for arbitration was made by WD on 19 June, 2007, with the American Arbitration Association, and WD's note says:
A motion to stay the litigation as against all defendants and to compel arbitration of all Seagate's claims was granted on September 19, 2007. On September 23, 2010, Seagate filed a motion to amend its claims and add allegations based on the supposed misappropriation of additional confidential information, and the arbitrator granted Seagate's motion. The arbitration hearing commenced on May 23, 2011 and concluded on July 11, 2011. The parties will be filing post-arbitration briefs in August 2011.
The arbitrator has rendered his a decision in the fall of 2011, and it must be an enormous setback for WD, which is why it will be vigorously challenged. Half a billion greenbacks, with potentially more to come in interest since the case was filed, is not small change.
The company's lawyer's legal strategy may well be vigorously questioned as well, no one liking to get a bite in the ass when the supposed outcome was supposed to be comforting rather than painful.
The details of the case are confidential but the award is so high that WD found it necessary to make it public. ®
Sponsored: Detecting cyber attacks as a small to medium business