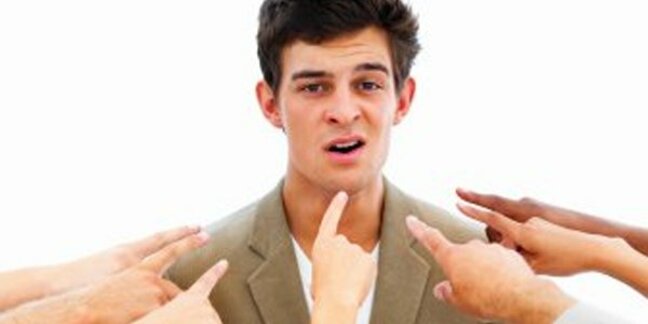 The legal spat between Itanium system maker HP and software and now systems maker Oracle has heated back up, with Oracle filing papers in California's Superior Court alleging that HP was paying Intel to keep the Itanium processor alive.
This is sure to surprise readers of El Reg. Or, rather, not. The only way HP would ever have agreed more than a decade ago to dump its well-regarded PA-RISC processors for the Itanium chips at the heart of its midrange and high-end systems would be if it had the kind of agreement that Oracle alleges exists. Of course there is such a deal.
Tensions between Oracle and HP were rising well before then, pretty much as soon as Oracle entered the bidding to buy Sun Microsystems back in April 2009. Oracle became a system vendor through that acquisition.
The spat between formerly tight partners Oracle and HP broke out in March of this year, when Oracle announced that it would not support future versions of its database, middleware, and application software on current or future versions of the Itanium alternative to Intel's Xeon processor.
In June, under former CEO Leo Apotheker, HP sued Oracle to try to compel Ellison & Co. to support its future and current software on future Itanium iron, for which HP is the main provider these days.
What we didn't know until July was that HP tried to put Itanium support clauses in the contract that allowed Mark Hurd, who had been the CEO at HP (and whom Apotheker replaced), to take a job as co-president at Oracle. (This is, of course, a massive oversimplification of the whole Hurd on the Street incident.)
What Oracle alleged in its filing on Friday, according to a report in the Wall Street Journal, is that through the course of document discovery in the Itanium lawsuit, Oracle has unearthed a "secret" contract to keep the Itanium processor alive for two more generations.
Oracle, never one to miss a chance to be sarcastic, wrote in its filing that "the whole thing is a remake of Weekend at Bernie's," a reference to the 1989 movie with a convoluted plot that involved making a dead insurance agent look like he was alive.
"The market has never been told that Itanium lives on only because HP is paying Intel to keep it going," Oracle said in its filing.
Oracle did not immediately return a request for comment on its filing.
HP: 'Nuh-uh!
"Oracle's latest filing is nothing more than a delay tactic designed to extend the uncertainty in the marketplace created when Oracle announced in March 2011 – in a clear breach of contract – that it would no longer support HP's Itanium platform," an HP spokesman told El Reg by email.
"This filing is just the latest in its ongoing campaign to shore up its failing Sun server business and strand thousands of existing Itanium customers who rely on their Itanium processors for mission-critical activities," the spokesman continued. "As Oracle well knows, HP and Intel have a contract that ensures the continued development and supply of new generations of Itanium microprocessors for mission-critical enterprises spanning this decade.
"It is time for Oracle to quit pursuing baseless accusations and honor its commitments to HP and to our shared customers in a timely manner."
Many of the documents in the HP-Oracle case have been sealed, and even those that were not sealed are often redacted in the interesting areas that would show what kind of commitments that Oracle had made to HP. So it is hard to say who is exaggerating more here.
What has been certain for the past two quarters, however, is that HP's Integrity and Superdome business has been hit by concerns of the long-term viability of the HP-UX platform, and not just because of concerns over the future of the Itanium processor. Oracle drives a very large portion of all Unix server sales, predominantly with its database but also increasingly with its middleware and application software.
Moreover, Intel has not exactly been eager to say that there is anything beyond the future "Kittson" and "Poulson" Itanium chips, which only hurts the Itanium cause, just as Oracle is trying most definitely to hurt it. ®
Sponsored: Webcast: Discover and secure all of your attack surface