Buxom soul diva to show a real use for NFC at last!
Three Degree to light up Cambridge by bonking her gadget
Cynics who've been wondering what Near-Field Communications was for, wonder no longer - it's for switching on the Christmas lights in Cambridge. No other technology would do.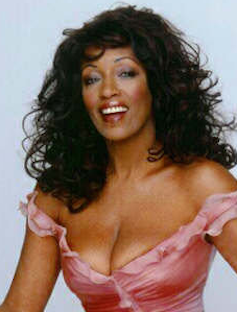 Sheila Ferguson
For generations, C-list celebrities have had to make do with a big red button. Yet on Sunday - as if to hammer home the utter commercialisation of Christmas - Sheila Ferguson (of Three Degrees fame) will tap a Samsung Tocco (loaded with Orange's NFC app) against a wireless reader to illuminate the Cambridge Market Square and beyond at 1700 GMT.
Lesser celebrities, such as CBeebies presenter Alex Winters and a Heart 103 DJ who doesn't even warrant a name check, will have to make do with the traditional red button to turn on the rest of the city's lights (at 1200 and 1600 GMT respectively).
Orange is one of the sponsors of the Cambridge lighting ceremony, which (it seems) will be quite an event with three stages hosting local bands throughout the day, culminating in the aforementioned lighting-by-wave demonstration from the good Ms Ferguson.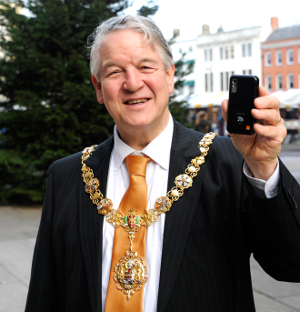 City of Cambridge Mayor showing off
his bling, old and new
There's quite a bit happening in Cambridge these days, what with the White Space trials, innovation in printed electronics, and ARM still bringing home the bacon: it's all happening in Silicon Fen.
But it's a shame that Orange's Quick Tap app hasn't been ported to anything beyond the Tocco, especially when there are such nice Android handsets, not to mention BlackBerrys, with NFC these days. But now that we know Quick Tap can be used to turn on Christmas lights developers will, no doubt, be beating a path to the Orange door to port the platform to something a little more contemporary. ®