Nikon 1 J1 interchangeable lens compact camera
Late to the party and making a scene
Quality time
Due to its smaller physical size, the J1's image sensor has to work much harder than an APS-C or even a Micro Four Thirds example. This shows up especially when you venture into the higher ISO modes. While you can still get a usable image at ISO 3200 there's greater loss of detail and colour than is observed when using a full-sized DSLR, as you can see from the comparison images taken with the J1, an Olympus E-P2 Micro Four Thirds compact and the D3100, Nikon's entry-level DSLR – see ISO samples download.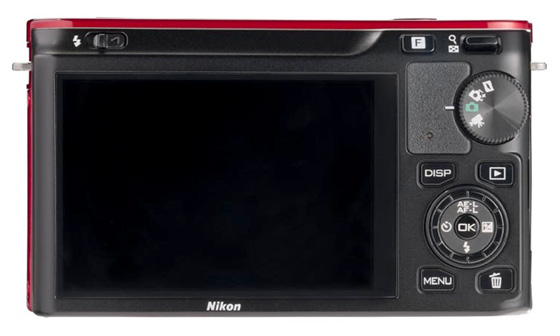 No EVF option on the J1, so you're stuck with the screen
The smaller sensor also makes it trickier to achieve a shallow depth of field: To blur the background and make your subject pop out, you'll need to get in pretty close and make use of the telephoto end of the zoom range, if possible. Faster lenses would help with this, but the CX sensor is at a definite disadvantage here.
The J1 is a unique camera with a target market that's hard to pin down. Its high-build quality, interchangeable lenses and manual control functions lean towards the serious enthusiast. However, Nikon's decision to hide away the tech tweaks in favour of party gimmicks like "Motion Shot" shuns more accomplished photographers in favour of more undemanding users who really won't want to be bothering with what, to them, will seem pointlessly big and unnecessary lenses when there are capable superzoom compacts available.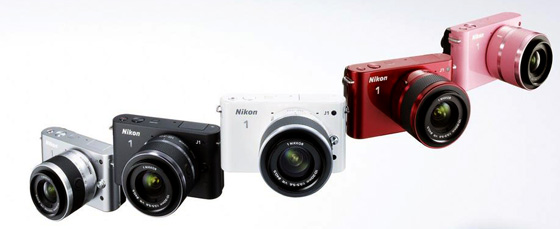 Versatile yet simplified, so who is it for?
Verdict
Thanks to its interchangeable lenses and fast processing, the J1 is capable of taking the kind of shots that simply aren't possible on a regular compact camera. It's extremely fast and very easy to use. The multipoint autofocus is extremely quick and accurate and other than in low-light situations, the camera generally produces very pleasing images, provided you don't peep too closely at the individual pixels.
However, it's priced at a level where only those who really care about photography would be willing to invest in such a camera system, yet its somewhat lacklustre image quality when compared to the competition, limited lens support and lack of dedicated control buttons serve only to put off such customers who would probably be better served with one of the many alternatives. ®
More Camera Reviews…

Sony
Alpha SLT-A35
Leica
X1
Canon
EOS 600D
Fujifilm
Finepix X100
Nikon
D5100

Nikon 1 J1 interchangeable lens compact camera
Hybrid mirrorless compact camera with a new mid-sized sensor format and its own range of interchangeable lenses.
Price:
£489 (10-30mm lens), £499 (10mm pancake lens), £639 (10-30mm and 30-110mm lens) RRP