Nikon 1 J1 interchangeable lens compact camera
Late to the party and making a scene
Hidden talents
When shooting stills, the J1 provides automatic, semi-manual and manual modes providing full creative control over your photography. Unfortunately, none of these modes are made readily accessible to the photographer. On a traditional DSLR you would be able to switch easily between, say aperture priority and shutter priority with a simple twist of the mode dial.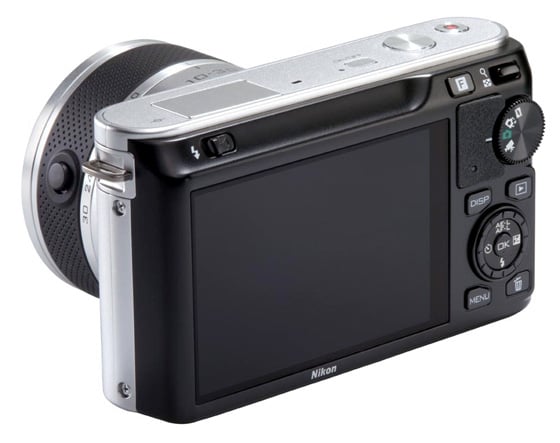 A dearth of dials means that tweaks are menu driven
The J1's mode dial however is disappointingly sparse – only four positions are available: The Motion Snaphot and Smart Photo Selector modes are given pride of place on the first two, with the fourth given over to video. This leaves just one position for stills, meaning you'll have to delve into the on-screen menus to change parameters such as ISO, white balance, focus mode or shooting priority modes. Even the five available scene modes aren't individually selectable. The 'Scene auto selector' mode just picks the best one for you automatically.
There's plenty of space left on that mode dial for PASM settings, and the fact that Nikon has chosen not to include them hints at the kind of photographer they're expecting to buy the J1. Similar small-bodied cameras such as the Olympus PEN mini also omit such functions, but the Olympus camera doesn't have a mode dial at all. The simple addition of a few extra clicks round the dial would have transformed the J1 for the enthusiast.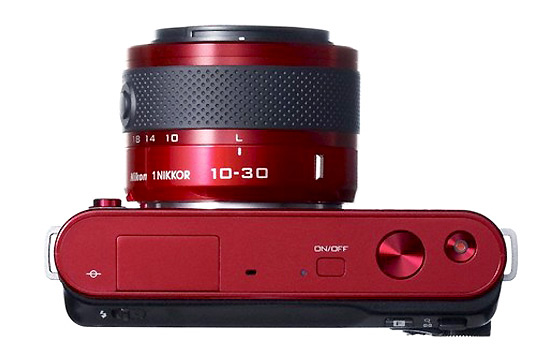 Not much going on here
A context sensitive function button gives you quick access to continuous shooting options for stills, HD or slow motion for video or the selection of music in Motion Snapshot mode, While a four-way cursor pad with combined adjustment wheel lets you select self-timer, flash, exposure compensation and AE-lock options.
Although separate shutter release and video recording buttons are provided, you can't be in a stills mode and simply press the record button to start capturing video. Instead, you must turn first turn the mode dial to video mode. If you're already in video mode and you want to take a still, you can press the shutter release button to grab a still in the same resolution as your currently selected video mode.