Overland struggles to keep its head above water
Praying for patent suit to inflate its dinghy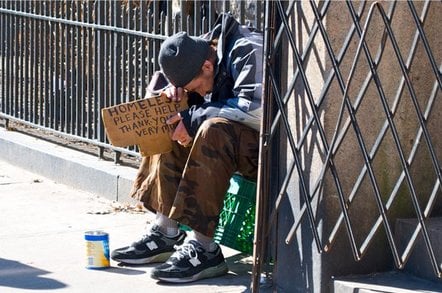 It sure isn't a snap as Overland reported quarterly results that still show hopes of a long-awaited recovery are unsatisfied. One swallow doesn't make a summer but it sure would be nice to see a swallow, any swallow.
Revenues for its second financial 2012 quarter were $14.1m, 20 per cent down on the year-ago quarter. Ouch. This was attributed to the ending of an OEM deal to supply tape libraries to HP. At least that helped gross margin to rise from 23.6 per cent a year ago to 32.6 per cent which, in turn, helped reduce the net loss to $5.4m from the $6.5m reported a year ago.
To break even, Overland needed revenues of at least $19.5m, say a 30 per cent sales increase. It has introduced new products recently, such as NEO tape libraries and updated SnapServer filers.
Obviously these arrived too late in the reported quarter to make any difference to the results. Hopefully they will have a positive effect in the third quarter, otherwise we Overland boosters will quietly start weeping and go home.
There is more product good news coming, with the company statement saying that its "product roadmap includes its Scale-Out NAS and private cloud offering, which are based on the MaxiScale technology and Guardian operating system. These new product offerings will enable Overland to enter additional fast growing markets in 2012."
On the legal front the news is positive:
Overland filed patent infringement lawsuits against BDT, IBM and Dell claiming infringement of two of our patents in the International Trade Commission (ITC) and the federal district court in San Diego. The ITC trial was completed on September 7, 2011, with a ruling from the ITC expected by November 23, 2011. As of today we are pleased to report that the ITC action and district court action against IBM and Dell have been resolved by settlement. Overland plans to continue the infringement case against BDT and we remain optimistic about the outcome. The Company is represented by DLA Piper LLP, the largest law firm in the world.
If it wins against BDT the damages could be substantial. We live in hope. ®