Northamber: PC stock mountain hurt us
Q1 sales down nearly 30 per cent, operating losses confirmed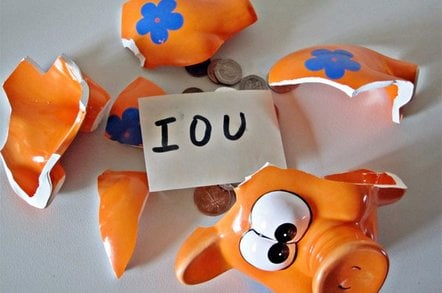 Sales at veteran distie Northamber collapsed in its fiscal Q1 ended 30 September as the IT market ran aground and it steered clear of unprofitable product lines.
The UK's first wholesaler revealed that sequentially, revenues were up 9 per cent but on a year ago comparison they tanked nearly 30 per cent and it made an operating loss of 1.6 per cent of sales compared to a profit on 0.4 per cent.
"The combination of de-positioning the empty-revenue portion of our volume portfolio offerings and the wider economic downturn resulted in a 29 per cent reduction in total sales," said the distributor's chairman David Phillips.
The inventory shenanigans that dogged the PC market this year which Northamber described as "oversupply and commensurate vendor restocking actions" took a toll on gross margins, down at 6.5 per cent compared to 7 per cent last year, he said.
"The effects of the significant falls in selling prices per unit of the oversupplied volume products has resulted in our costs of sale being a greater daily management challenge," Northamber added.
This has forced the firm to make some "pre-emptive significant cost savings" that will be realised in the second half of the fiscal year.
"The unabated pressures of the ongoing challenges are keeping this subject at the forefront of our attention," the firm said.
One thing weighing in the distributor's favour is its debt-free position; it had a little under £10m in the bank at quarter end (£10.7m a year ago). It spent more than £86,000 on 150,000 shares during the quarter.
Phillips signed off the numbers with his customary desperate realism.
He said: "For the present, there is no clear indication of any early improvement in the industry outlook. Hopefully when the overstocking situation is resolved there may be a return to a more rational balance of product and pricing.
"In the meantime we can only continue to operate as efficiently and effectively as we can," he added. ®
Sponsored: Minds Mastering Machines - Call for papers now open