Free the people from office chains and commuting pain!
Give the Transport minister an easy life. And buy our stuff!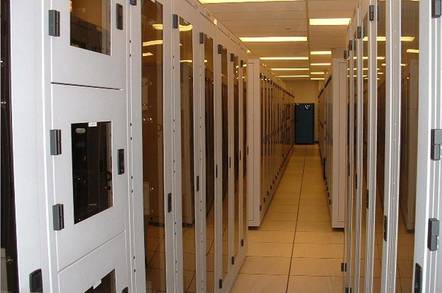 Norman Baker, the UK's Transport Minister, has outlined a consortium dedicated to getting more people working away from the office, for the good of the economy, and the planet.
The "Anywhere Working" consortium is backed by big businesses, businesses who stand to make money from more remote working admittedly, but the unions are signed up too and eventually there'll be a web site (sorry... "online hub") featuring case studies, training and special offers on mobile-working kit.
The backers include Microsoft (makers of dispersed-team management software), Regus (provider of offices by the hour) and Vodafone (you'll be wanting some bandwidth too), who all think users should be released from their offices to work from home or anywhere else they fancy.
The Trade Union Congress is involved too, unsurprising when people polled always say they'd like more flexibility in their working arrangements (they're hardly likely to say they'd like less).
Apparently people travelling, or being unable to travel, is costing the country dearly. How dearly we don't yet know - the consortium intends to spend the next three months working that out, but once it has then it will know how much to spend in mitigation:
Whether these take the form of nationwide issues such as the disruption caused by severe weather; are regional issues – such as the 800,000 visitors a day expected in and around London during the Olympics; or are personal issues such as a broken down car or boiler, disruptive events block productivity and cost businesses time and money.
...and let's not forget the carbon footprint, which would be much reduced if we all stayed at home, or worked within one London square like the characters in Eastenders.
The site online hub won't go up until February, but interested parties can find what little information there is on the Ways2Work site. ®