Product Round-up As the interest in this week's release of Halo: Combat Evolved Anniversary Edition shows, remakes of classic videogames are all the rage. Developers are dusting off canvasses and applying a fresh layer of high definition paint to the hits of yesteryear.
Halo is not the end of it. There are plenty more remasters on the way to whet your appetite, including Final Fantasy X, Devil May Cry, Zone of the Enders and the Oddworld collection.
There are various ways to remaster an old videogame, and some coders do a better job than others. Older games from the days of the PSOne and before, are generally a tall order to improve. The pre-rendered backgrounds would need an entire overhaul, which effectively means recreating the game from scratch.
You can read Reg Hardware's review of Halo here – and below are ten more revamps that are worth taking a look at whether you haven't played 'em for years or you've never done so.
Crysis

2007's Crysis, which has long been the benchmark for stunning visuals, was recently optimised in the newer CryEngine 3 and finally ported to consoles. Crytek claims it performs better than it did on PCs all those years ago.
The single-player campaign has been completely renovated with a new lighting system, advanced rendering techniques and optimised controls for console pads. There's also full stereoscopic 3D support. Unfortunately, multiplayer aspects have been dropped, but there's plenty to bedazzle the solo gamer.
This futuristic first-person shooter sees your player, a US Delta Force dude, take on various alien enemies on a fictional island in the year 2020. Armed to the teeth with formidable weaponry and a hi-tech Nano Suit, the protagonist fights his way through the island in one of the greatest FPS games ever created. A must-have for every shooter fan.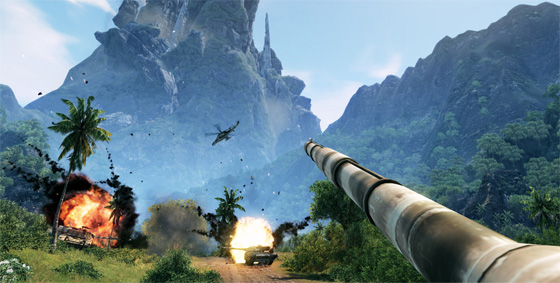 Reg Rating 90%
Price £15
Platform(s) PS3, Xbox 360
More info EA
God of War Collection

Kratos cut his way onto the PlayStation 2 platform back in 2005, sniffing out the fabled Pandora's Box in order to rescue the city of Athens from the original God of war, Ares. A second adventure two years later saw Kratos return with an unblemished batch of vengeance, beefing this time with the father of the Gods, Zeus.
The God of War Collection, which was released in 2010, introduced new players to God of War III through fresh-looking versions of the first two games, which were included on the disc.
Developer Bluepoint's reverse engineering shines, with both games excelling in 720p graphics with a 60fps framerates.
As with so many remastered games, there's now a heap of PSN Trophies to tempt the die-hard stat-heads into replaying. More recently, a second volume of HD God of War games was also released, featuring God of War: Chains of Olympus and God of War: Ghost of Sparta - 720p versions of titles originally launched on the PSP.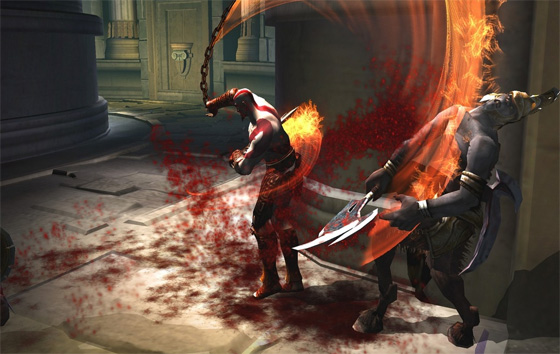 Reg Rating 80%
Price £22
Platform(s) PS3
More info Sony
Sponsored: Ransomware has gone nuclear