Acer Aspire S3 Core i7 Ultrabook
First among equals?
The awakening
Equipped with an Intel 1.7GHz Core i7-2637M CPU and 4GB of RAM, the Aspire S3 turns out to be no speed demon, least of all for graphics as it relies on Intel's integrated HD 3000, rather than a discrete CPU – it notched up a fairly typical score of 3449 on 3DMark '06.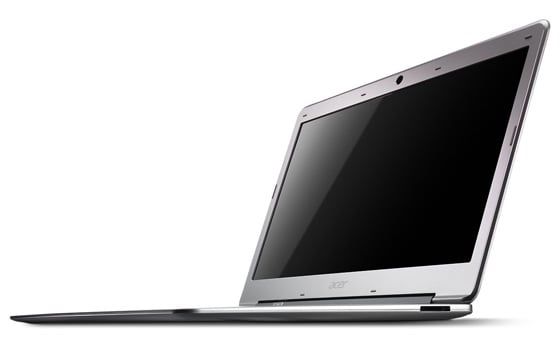 Good all-rounder for undemanding users
Still, it is clearly a good general-use computer and even though the built-in stereo speakers are inevitably tinny but they are nonetheless satisfyingly loud and clear for such a small unit, no doubt helped by the inclusion of Dolby Home Theatre enhancements.
Saving the best feature for last, the Acer Aspire S3 is super-fast when waking from sleep mode – the company calls this Acer Green Instant On. Waking from proper sleep mode takes somewhere between 5 and 10 seconds, while waking from a light-sleep mode takes just a couple of seconds. Better still, after waking, the computer reconnected to Wi-Fi almost instantly. And whaddya know, this has the moniker, Acer Instant Connect. For the user, this combination is certain to extend the battery life, since I would normally prevent a notebook from going into hibernation because it's normally such a hassle to wrench it back to life afterwards.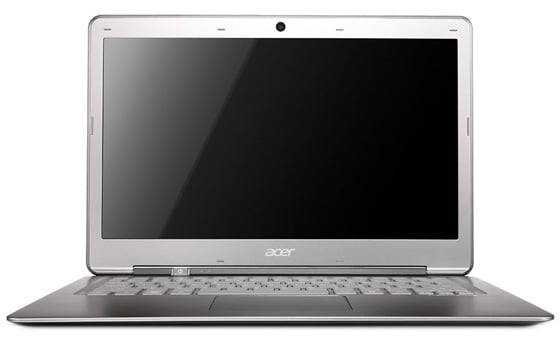 A clean, super-slim, minimalist design: I wonder where Acer got the idea from?
It's just as well because the uncompromising Register Hardware battery test – involving running the intensive PC Mark Vantage benchmark on a loop until the battery is too depleted to keep the computer alive – saw the fully charged S3 conk out after 1hr 36mins. That's not bad in itself but it's hard to reconcile with Acer's suggestion that you'd only have to recharge once a month ("up to 50 days", in fact). The power management is good but surely it can't be that good?
Verdict
The best summary I can think of for the Acer Aspire S3 Ultrabook is that it's a splendid product with some annoying details. On one hand, it's a good all-rounder in an amazingly slim, lightweight package. On the other hand, the keyboard will take some getting used to, the trackpad is awkward and the fan noise could drive your office colleagues nuts, however, Acer tells me that the review S3 was from a pre-production batch and what's on sale now should be cured of these ills. Yet for carrying around and flipping open here and there whenever needed, the Acer Aspire S3 is just the job. Oh, and if you want to shave £200 off the price, there's always Acer's Intel 1.6GHz Core i5-2467M model to consider. ®
More Notebook Reviews

Lenovo
ThinkPad
X1
Dell
Vostro
V131
Acer
Timeline X
5830T
Sony
Vaio
SB
Apple
MacBook
Air 13in

Acer Aspire S3 Core i7 Ultrabook
Although skinny and light, the S3 is unexpectedly noisy and its trackpad is awkward.