Samsung demands a quickie in iPhone 4S Oz ban bid
Permanent injunction hearing in March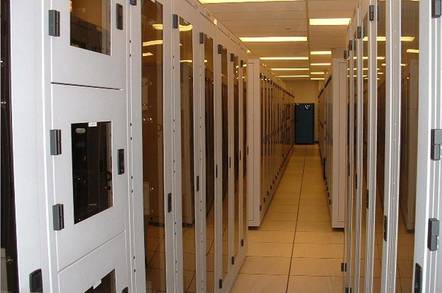 Samsung has agreed to waive its request for a preliminary banning order in Australia against the iPhone 4S in exchange for a fast-tracked hearing for a final injunction next year.
Instead of trying to get the new Jesus mobe off the shelves now, the Korean firm has opted to take the case quickly to a hearing that could get them a permanent ban on the device.
"In the interests of an expedited and final resolution, Samsung has agreed to the Federal Court's request to convert our application for a preliminary injunction to stop the sale of Apple products in Australia to an application for a final injunction," the company said in a statement.
"Samsung is pleased with this outcome as we believe expediting the main proceedings will be the most effective way for Samsung to protect our intellectual property rights and bring about a final resolution to this case."
Federal Justice Annabelle Bennett said the hearing on the final injunction would be sometime in March next year. A directions hearing is set for Friday morning, which will set the exact date in March and other particulars, the Sydney Morning Herald reported.
Apple was none too happy with the outcome in court, arguing that the fast-track hearing wouldn't give it enough time to prepare its case. However, the judge pointed out that that was the exact same argument Samsung gave for not wanting an expedited hearing in the Galaxy Tab 10.1 case that Apple brought against it.
In that case, Apple is claiming that Samsung's Galaxy Tab 10.1 infringes its patents and has already managed to get a preliminary injunction on sales of the product, though that hasn't stopped online retailers shifting the contraband to the Aussies.
Apple pushed for a faster timeline there and Samsung argued that it wouldn't have enough time to prepare. Justice Bennett is having none of it in either case.
She said that since Apple typically releases a new phone every year, if the case got delayed, Samsung would "have to recast their entire case to deal with a new product", according to the Sydney Morning Herald.
But we used to be best buddies
Samsung also said in court that it used to have a very close commercial relationship with Apple, one of its biggest clients for chips, until Apple decided to sue the company.
"In effect the informal policy of not suing Apple for patent infringement was terminated when Apple sued Samsung for patent infringement in California and then elsewhere," Samsung's lawyer said.
The Galaxy-maker is arguing that Apple's iPhone 4S and previous products infringe on its 3G patents and therefore should be banned from sale.
It's the same argument Samsung used in its case against the fruity firm's smartphones and fondleslabs in the Netherlands, where it lost. Samsung's 3G patents are standards-based and as such are subject to FRAND obligations – fair, reasonable and non-discriminatory licensing.
The Korean firm's usual arguments in the 3G cases are that Apple never tried to get a licence, even though it knew its products infringed on the patents. On the other side, Apple usually argues that Samsung only offers unreasonable terms on the licence.
Samsung has also filed for preliminary injunctions on the iPhone 4S in Japan, France and Italy.
However, yesterday Korean newspaper The Chosunilbo reported that Samsung had decided not to pursue a ban in Korea.
"We concluded that we should engage in legal battles with Apple only in the global market, but not in order to gain more market share in Korea," the paper quoted a senior Samsung exec as saying.
The move would make a certain amount of sense, as Samsung is a popular brand at home so may be more concerned with protecting the market share it already has by protecting its reputation. ®