BT axes staff amid reseller biz shake-up
Bosses insist they're recruiting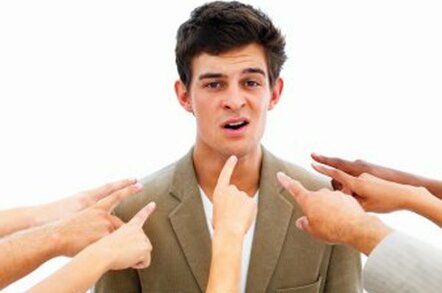 BT is making a round of redundancies amid the integration of its three reseller operations – Engage IT, Business Direct and dabs.com – and has parted with former bigwig Martin Balaam.
The circa £400m turnover supplier insists that only 20 positions are to go where there is an overlap: IT, logistics and pre and specialist sales teams.
"In one or two areas we are over-resourced and have some overlap as the businesses are brought together," John Thornhill, boss of BT Engage IT, told The Register.
He confirmed that former boss Balaam has now left the operation as expected, though when the consolidation of the reseller operations was revealed several months ago BT was not definite on his plans - and said it would not cuts jobs in the integration.
BT Engage IT is the classic mid-market venture formed from BT's acquisitions of Basilica and Lynx Technology, while Business Direct is the telesales operation that was part of dabs.com, which was acquired in 2006.
Thornhill said it had recently recruited a dozen staff for the mid-market unified comms sales team and planned to add more heads in telesales, claiming the net affect of the job changes would be "net neutral" to the total size of the workforce.
The company employs 1,250 staff operating in Letchworth, Barlborough, Newport and Glasgow and has just signed a 10-year lease on a larger build in Bolton, one mile from the existing premises. ®