NetApp's £1m challenge won by precisely no one
Crap entries flood contest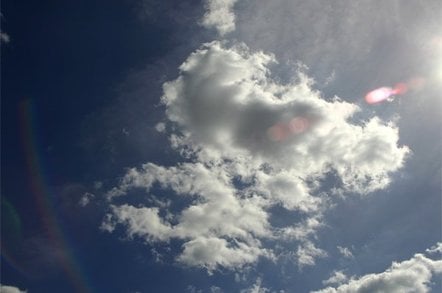 Nobody won a million pounds of kit from NetApp because data centre nerds thought the offer was unbelievable or couldn't be bothered with the paperwork.
NetApp UK offered an award of up to £1m in NetApp hardware, software, and services to a lucky customer that managed to reduce its storage usage by 50 per cent through using NetApp gear. The competition's rules are still available on NetApp's website.
The kit, software and services is unclaimed because potential customers thought the offer was just not believable.
A NetApp spokesperson said: "The response rates were really low. We realised that perhaps people who enter competitions have very little tolerance for entry forms and also a lot of people thought it was too good to be true."
There was a second reason: although entries did come in, they were crap. The spokesperson added: "None of the entries that did come through, and I think you can count them on one hand, were able to enter - either due to contracts with other vendors or resellers, or incomplete entry forms.
If you fancy have a go now it is too late; entries had to be in by 12:00am GMT on 28 September... in 2009. ®
Sponsored: Becoming a Pragmatic Security Leader