Cloud on horizon in CSIRO tender
On-demand and long-term IaaS under consideration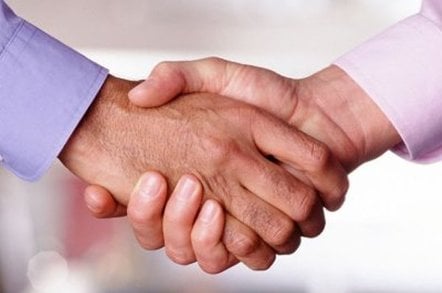 Along with desktops, laptops and servers for its 80-plus sites, a new tender from CSIRO indicates that the Australian science agency is looking at IaaS-style cloud services.
CSIRO, which recently issued a tender to upgrade the iron in a Canberra data centre, has asked for information on cloud services from bidders on the server part of the new tender.
Long-term and short-term hosting will be considered, along with disaster recovery / business continuity services. While the hardware contracts seek to continue the agency's preference for a single vendor (in 2008, CSIRO signed ASG Group to provide support for its Dell machines), the agency says it will consider a panel of providers for the cloud services.
Cloud providers will find themselves bidding to an environmentally-demanding customer, with CSIRO having an agency-wide target to be "carbon neutral" by 2015. CSIRO is also asking for regular price and service benchmarks for the IaaS services, something which is a moderate novelty in Australia's still-young cloud business.
The hardware part of the contract is a straightforward move to Sandy Bridge processors – bidders will be pleased to know, however, that warranty coverage isn't required for the roughly 150 machines to be installed in bio-hazard areas – with servers suitable for virtualization and operating systems to include Windows Server and a variety of Linux distos (Ubuntu, Red Hat and SUSE Server).
Machines will be required for delivery everywhere from Black Mountain in the ACT to Murchison in WA (home of the Square Kilometer Array Pathfinder and Australia's bid for the final SKA contract).
CSIRO has also expressed a preference not to deal through resellers in the acquisition. ®